Final Midleton Very Rare vintage from Former Master Distiller Brian Nation is unveiled
Irish Distillers, maker of some of the world's most enjoyed whiskeys, has unveiled the eagerly awaited Midleton Very Rare 2020, a unique parting gift from former Master Distiller Brian Nation.
In his final days as Master Distiller, Brian continued the long-standing tradition of hand-selecting whiskeys reserved for this coveted annual expression from Midleton Distillery's exceptional inventory for the last time. The result heralds the 37th edition in the world-renowned range.
Chosen from the most outstanding quality single pot still and single grain Irish whiskeys laid down over the past four decades in Midleton, Co Cork, Midleton Very Rare 2020 showcases an expression of whiskeys aged from 13 to 35 years in lightly charred ex-bourbon American oak barrels.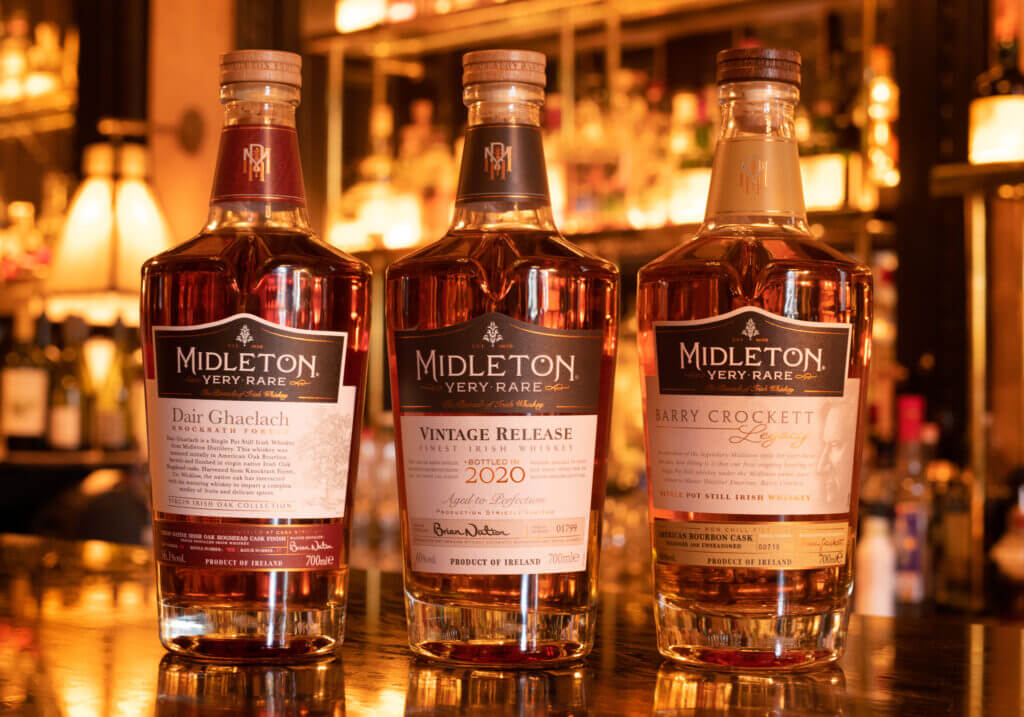 This year, Brian Nation selected a higher pot still inclusion when compared to previous vintages, while also increasing the use of refill barrels amongst his choice of casks. The result is a luxurious and balanced whiskey with rich pot still notes and elegant grain distillates that take centre stage thanks to the inclusion of refill casks – a fitting legacy from one of Irish whiskey's great Master Distillers.
Kevin O'Gorman, newly appointed Master Distiller at Irish Distillers, and long-time collaborator of Brian Nation, comments:
"As a colleague and friend to Brian for many years, I could not be prouder to present his final Midleton Very Rare vintage and his legacy as Irish Distillers' Master Distiller, to consumers across the globe.
"Selected each year with passion and precision, this expression offers an initial burst of tangy fruity sweetness on the palate, with pot still spices building over time to add a mild prickle of chili oil. Indeed, Brian's love of a single pot still is reflected in this exceptional whiskey, while preserving the balance and beauty for which Midleton Very Rare is renowned."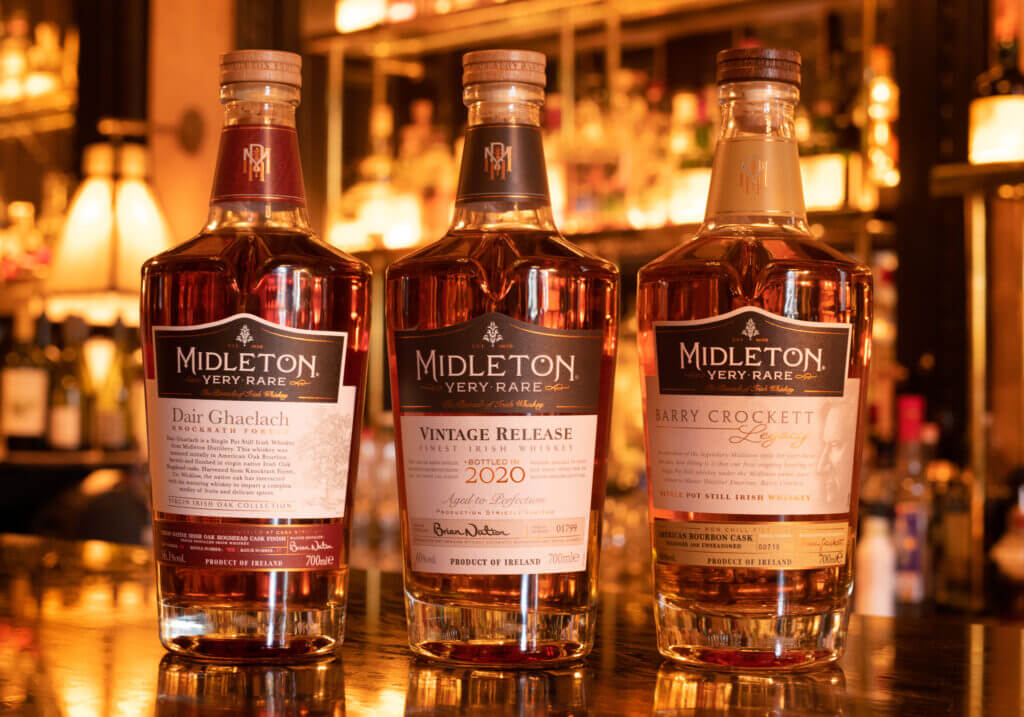 Bottled at 40% ABV, Midleton Very Rare 2020 is available online and in Ireland now, and will hit shelves in the UK, USA, Global Travel Retail, Australia, Germany and Canada in the coming months at the RRP of €180.
In a break from tradition and in response to consumer demand for the annual vintage to be made available earlier in the year in question, newly appointed Master Distiller Kevin O'Gorman will reveal Midleton Very Rare 2021 in spring next year, honouring a rare changing of the guard at the iconic Midleton Distillery.
Only the third Master Distiller to influence one of the world's most sought-after whiskey collections, the unveiling of Midleton Very Rare 2021 will mark the beginning of a new chapter in the world of Irish whiskey.
#MidletonVeryRare
IG: @MidletonVeryRare
Shop online: https://www.midletonveryrare.com/en-EN/midleton-very-rare-vintage-release
Tasting notes:
Aroma
Initial top notes of cane sugar and vanilla intertwined with pepper and nutmeg spices, complimented by sweet orchard fruits and white chocolate fudge all layered over polished antique wood notes, showcasing an intriguing balance between spirit and wood thanks to the complex interaction from the many years spent in the finest oak casks.
Taste
Initial burst of tangy fruit sweetness of orange peel and sweet pear creating a succulent texture while the pot still spices build overtime adding a mild prickle of chilli oil. The presence of the charred oak remains constant in the background adding balance to the fruits and spices.
Finish
Satisfyingly long finish with the fruits slowly fading, allowing the oak and spices to linger until the very end.
Interested in things like this?
To Join In with Whiskey Club, you can follow us on social media, visit our website, attend our events or subscribe to our free monthly newsletter. All newsletter subscribers will automatically be entered into our draw to win a whiskey gift or experience each month.