REDBREAST MARKS 30TH ANNIVERSARY OF SECOND FLIGHT WITH THE LAUNCH OF LIMITED EDITION 10-YEAR-OLD
The release celebrates 30 years since Irish Distillers resurrected the Redbreast Irish Whiskey brand in 1991.
Redbreast 10-Year-Old will be available exclusively via The Birdhouse on 11 March https://www.redbreastwhiskey.com/en-EN/thebirdhouse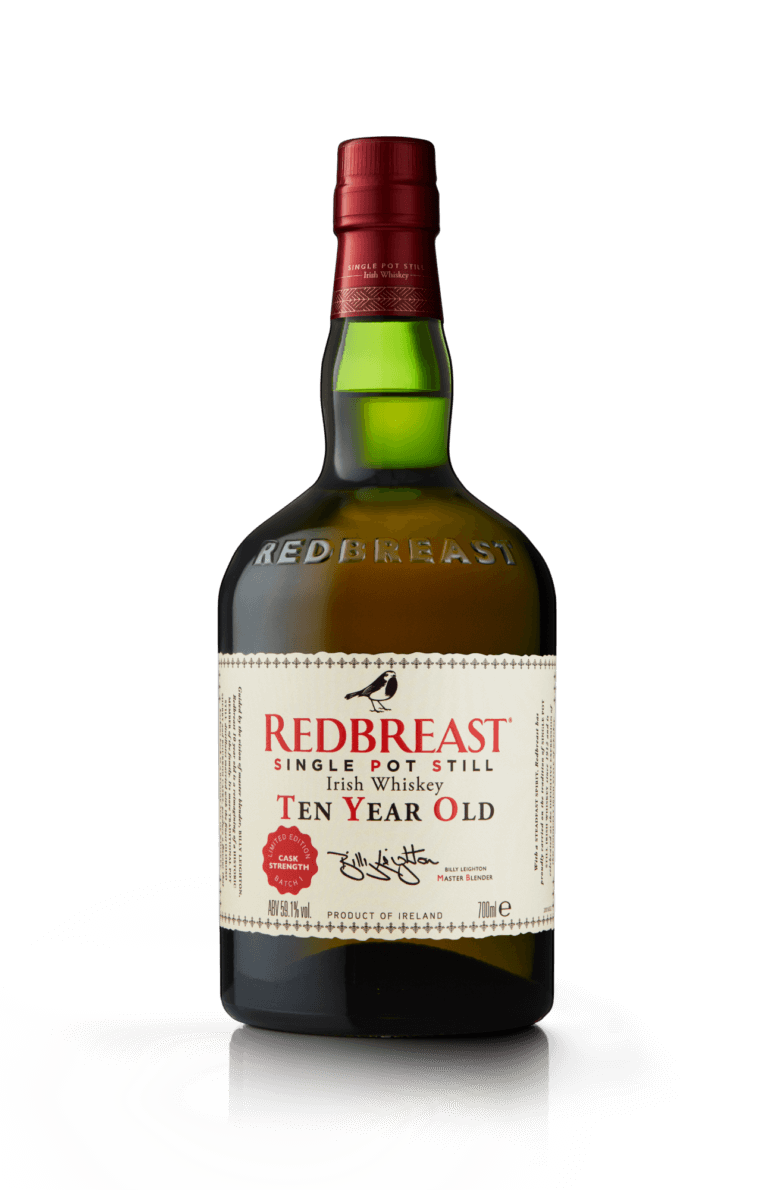 Redbreast Irish Whiskey, which is produced by Irish Distillers at Midleton Distillery, has unveiled Redbreast 10-Year-Old, a reimagining of Gilbey's historic expression, last produced half a century ago. The limited-edition release celebrates 30 years since the resurrection of Redbreast Irish Whiskey and salutes the continuous revival of single pot still Irish whiskey on the world stage.
Redbreast 10-Year-Old pays tribute to the historic expression originally produced by W.A Gilbey, a wine and spirits merchant operating in Dublin at the turn of the 20th century. As importers, Gilbey's had an ample supply of sherry casks in their vaults and would source distillate exclusively from the nearby Jameson Distillery to mature in their casks. This special bottling of Redbreast 10-Year-Old has been reimagined for a contemporary audience, signifying the ongoing renaissance of single pot still Irish whiskey.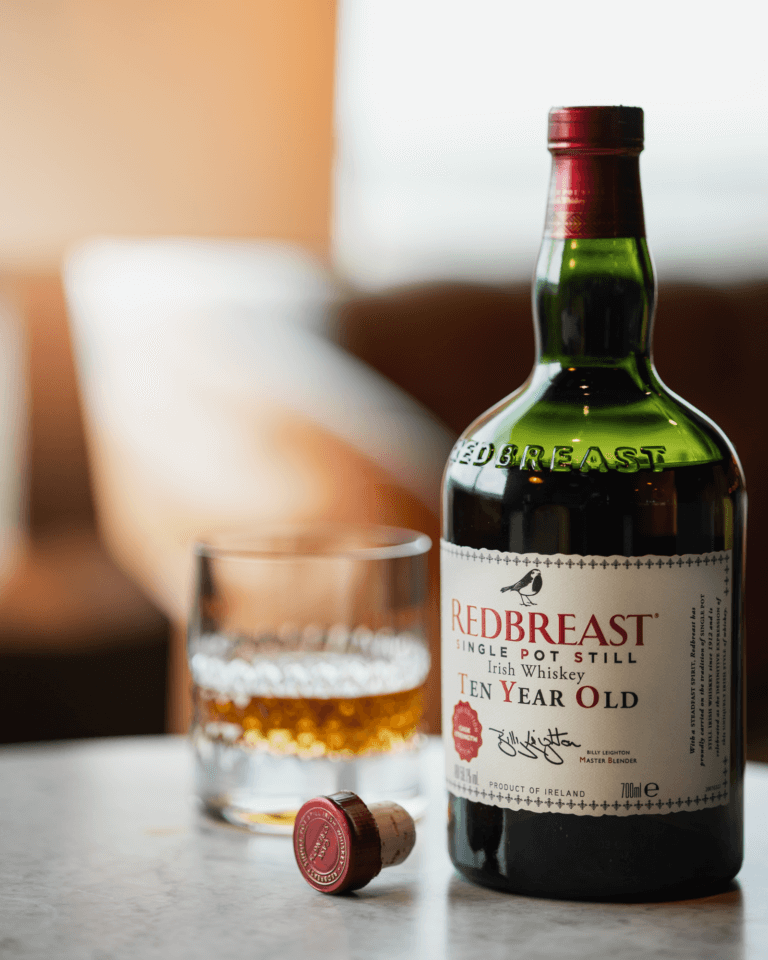 The liquid is composed of three exceptional distillates, spanning 10 to 15 years in age, matured in both American oak ex-bourbon barrels and Oloroso sherry seasoned butts from Spain. A truly special offering, the inclusion of a rare, more traditional style of single pot still distillate which is usually reserved for older age-statement whiskeys in the Redbreast range pays tribute to the historic expression last produced in the 1970s. A significant contribution from the sherry butts references the prominent use of fortified wine casks in whiskey bonding throughout Ireland in the 1960s. Evoking the quality and craftmanship of Redbreast Irish Whiskey, this expression brings together rich and fruity flavours from across the world while paying homage to bonding, a tradition embedded in Ireland's whiskey history.
The distinctive packaging of Redbreast 10-Year-Old has been designed to enhance the traditional credentials of the Redbreast brand, which was first brought to life in 1912, and features a timeline of significant dates in the brand's history. The label, an outlier within the current Redbreast Irish Whiskey family and reminiscent of the original white label and red seal from the historic Gilbey's 10-Year-Old, is set to appeal to the nostalgia of dedicated Redbreast fans around the world.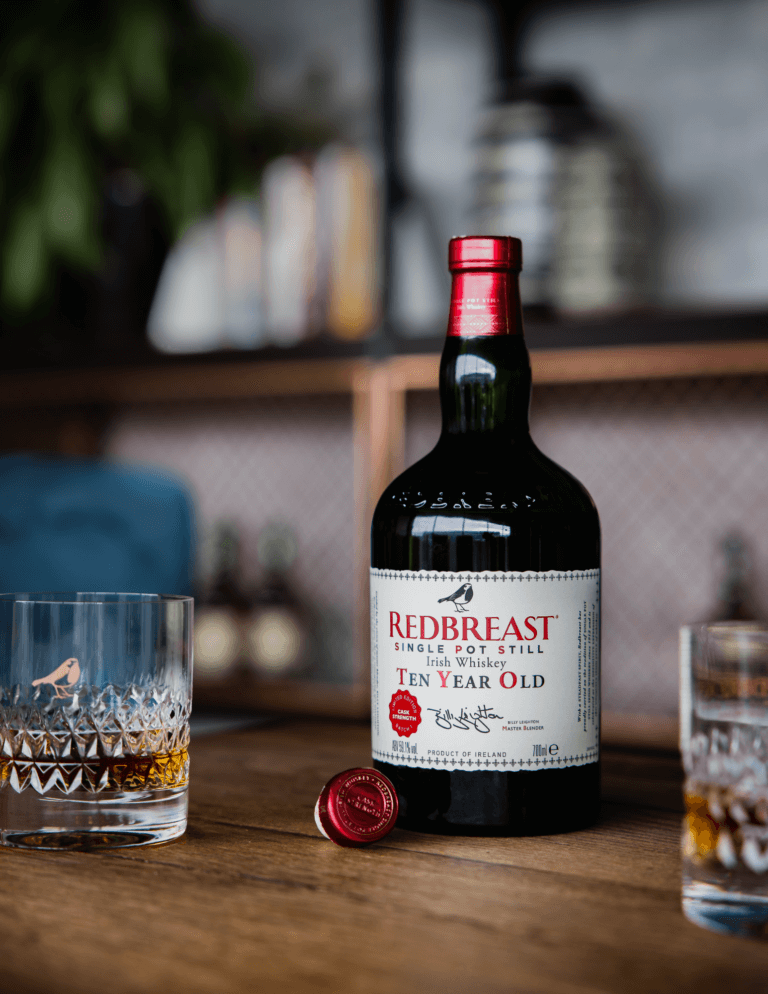 Bottled at cask strength, at an ABV of 59.1%, Redbreast 10-Year-Old will retail at €100. The expression will be available exclusively via The Birdhouse, Redbreast's online membership platform, as a reward for loyal Redbreast fans whose dedication is driving the brand's success as the most decorated single pot still Irish whiskey in the world.
On the launch of Redbreast 10-Year-Old, Master Blender, Billy Leighton comments: "This release rejoices the longstanding history of Redbreast Irish Whiskey and celebrates the distinctive qualities which Redbreast is known for globally. Redbreast 10-Year-Old offers a unique, rich flavour profile with notes of tropical and dried fruit, which gives way to a balance of richness from the inclusion of sherry casks. I am delighted to share this release with whiskey advocates and Redbreast fans across the globe."
Blender, Dave McCabe adds: "Redbreast has gone from strength to strength to become the largest selling single pot still Irish whiskey in the world, with a fascinating and rich history of which we are incredibly proud. For this limited-edition bottling, we seized the opportunity to praise the iconic sherry influence on the range and pay tribute to the rich history between Spanish and Irish craft. This is a representation of the coming together of tradition, and true craftsmanship, which has been handed down for generations."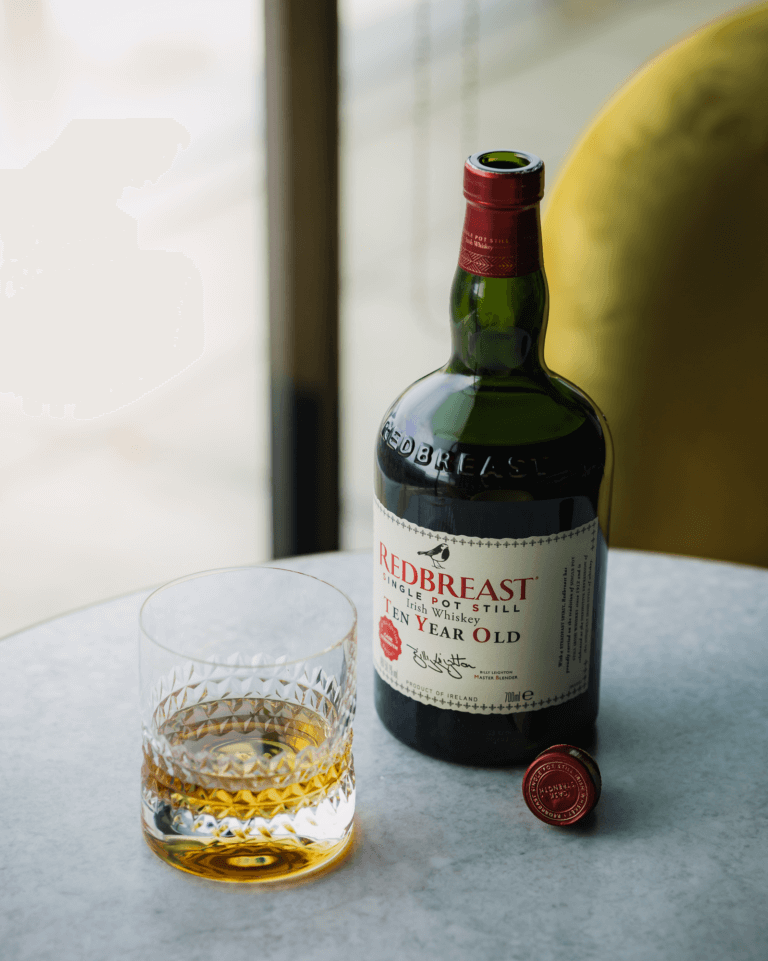 Tasting notes:
Aroma: Intense aromatics of honeycomb and cedarwood with earthy notes, dried tobacco leaf and worn leather. Dark fruits linger in the background and slowly develop overtime along with toasted almonds and demerara sugar, while a pot still spice intensity continues to build, adding to the complexity of flavours layered over a strong foundation of oak.
Taste: Rich in tannins that work in tandem with the inclusion of traditional pot still distillate creating balance between oak and spirit. The oloroso wine casks emerge to contribute marzipan and fig along with subtle hints of mixed berry compote, while delicate touches of vanilla and treacle are found lingering in the background.
Finish: The pot still spices rise to a crescendo and then finally give way to the toasted oak and delicate sweetness that lingers until the very end.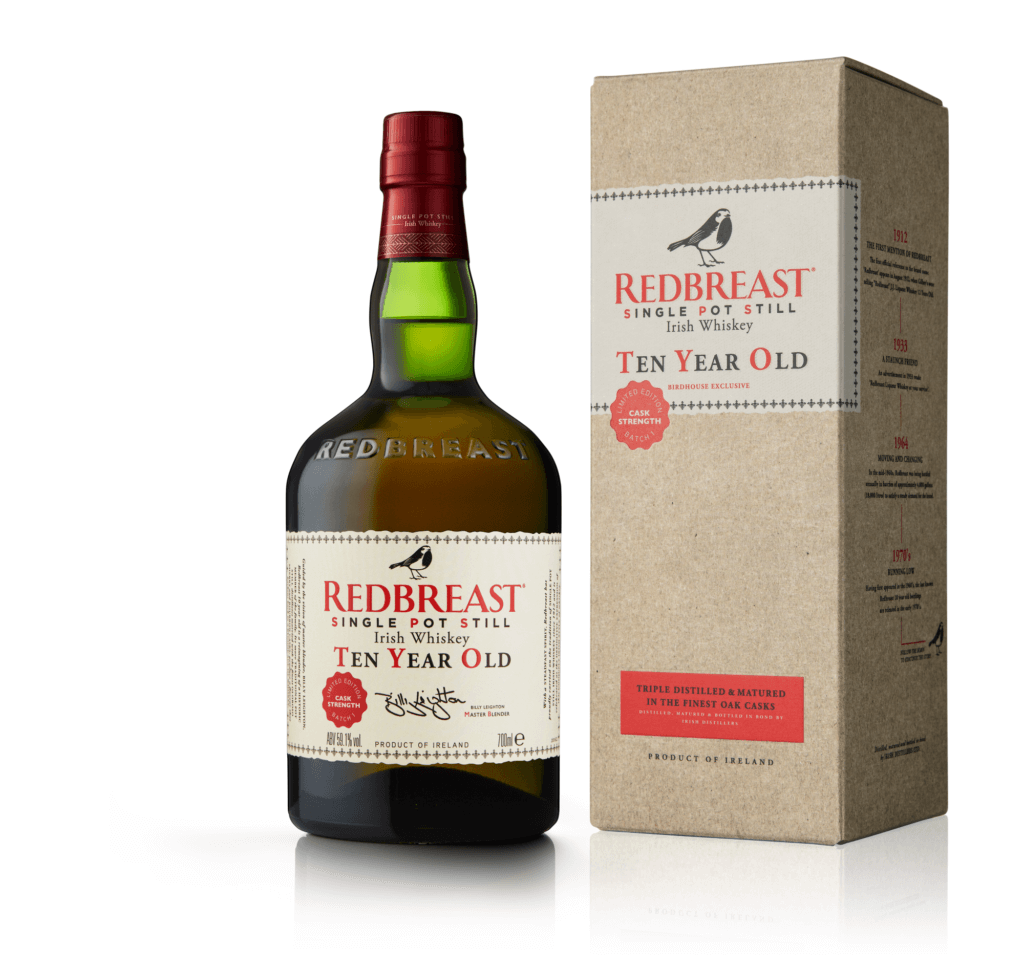 Instagram: @RedbreastIrishWhiskey
Facebook: @RedbreastSinglePotStill
#RedbreastIrishWhiskey
#Redbreast10
#Passiton
Interested in things like this?
To Join In with Whiskey Club, you can follow us on social media, visit our website, attend our events or subscribe to our free monthly newsletter. All newsletter subscribers will automatically be entered into our draw to win a whiskey gift or experience each month.