Level up your whiskey knowledge,
Enjoy artisan experiences
and perfect pairings.
POWERS teamed UP WITH SOME OF NI'S BEST ARTISANS, HOSTING 10 EXCELLENT WHISKEY EVENTS AND EXPERIENCES TO CELEBRATE WORLD WHISKEY DAY.
To celebrate World Whiskey Day, Powers Irish Whiskey teamed up with some of NI's best artisans to host a series of 10 whiskey themed events and experiences in May.
Whether you're a whiskey lover, foodie, coffee buff or culture vulture, there was something to suit every taste.
Check out the Powers X Event Series below and even though the event series is now closed, remember you can still re-create your own perfect Powers and artisan pairing night at home.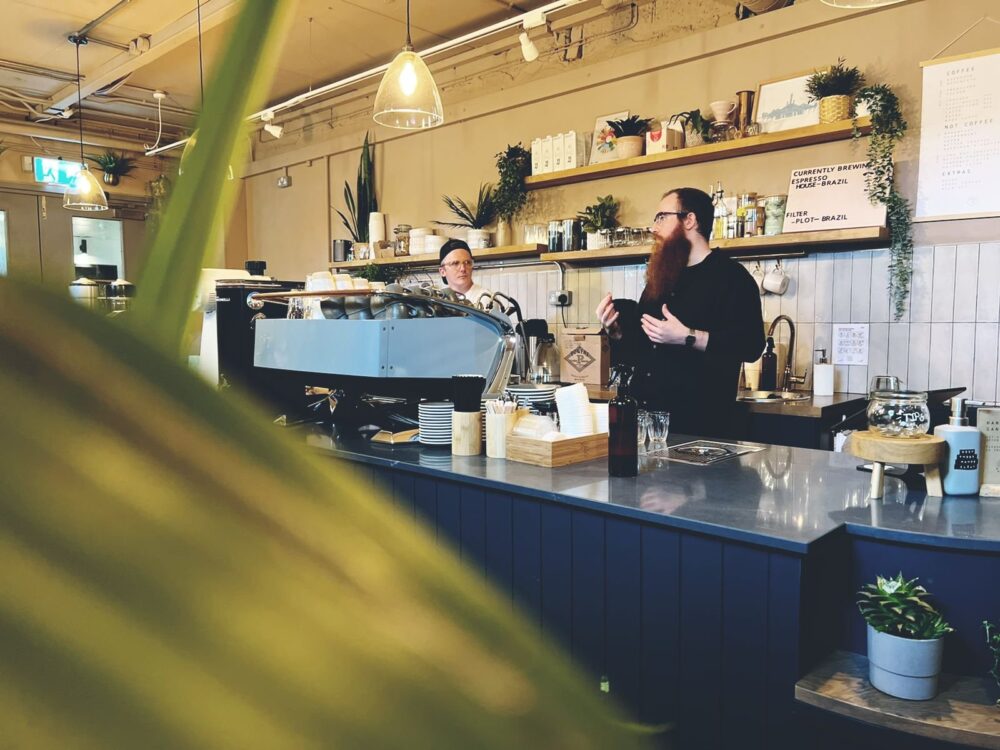 Powers X Lucid Coffee Roasters
Few things go better together than whiskey and coffee. This perfect pairing has been celebrated the around the globe in the world-famous Irish Coffee.
Stephen Houston – the brains behind Lucid Coffee Roasters – and Powers Whiskey Ambassador Joe Magowan explored the complementary aromas and flavours of hand-picked coffee blends and Irish whiskeys.
At the event, guests learnt about the similarities in craft that make coffee and whiskey the perfect match. Plus, how to make the perfect Powers Irish Coffee, just in time for World Whiskey Day.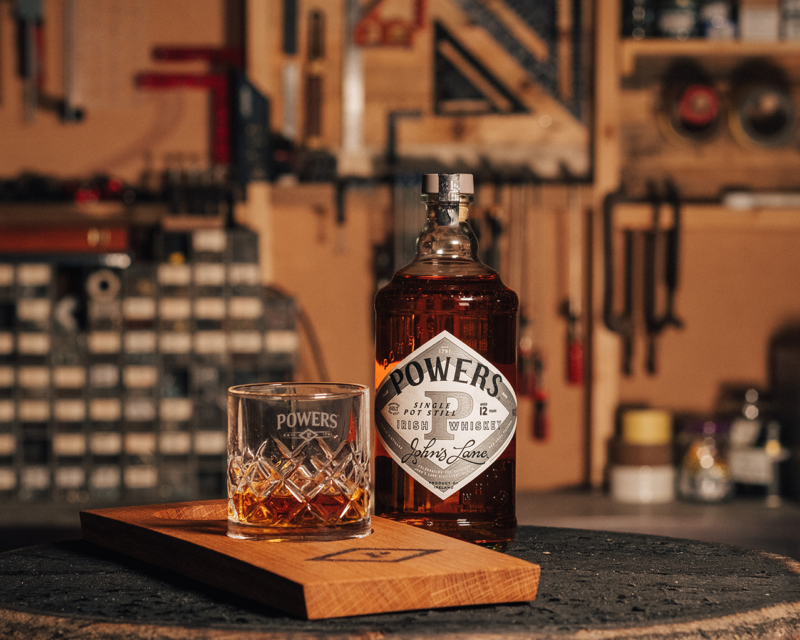 Powers x Justin Wood
'You can take the whiskey out of the barrel, but you can never take the wood out of the whiskey.'
Powers Irish Whiskey derives much of its bold, complex flavour profile from the hand-picked wooden barrels it's aged in at Midleton Distillery. It's a special bond that can never be broken.
Mark Justin – the brains and the hands behind Justin Wood – and Powers Whiskey Ambassador Joe Magowan hosted a unique evening of whiskey and woodcraft.
Guests crafted their own wooden whiskey coaster, finishing the evening with a guided Powers Irish Whiskey tasting in celebration of World Whiskey Day.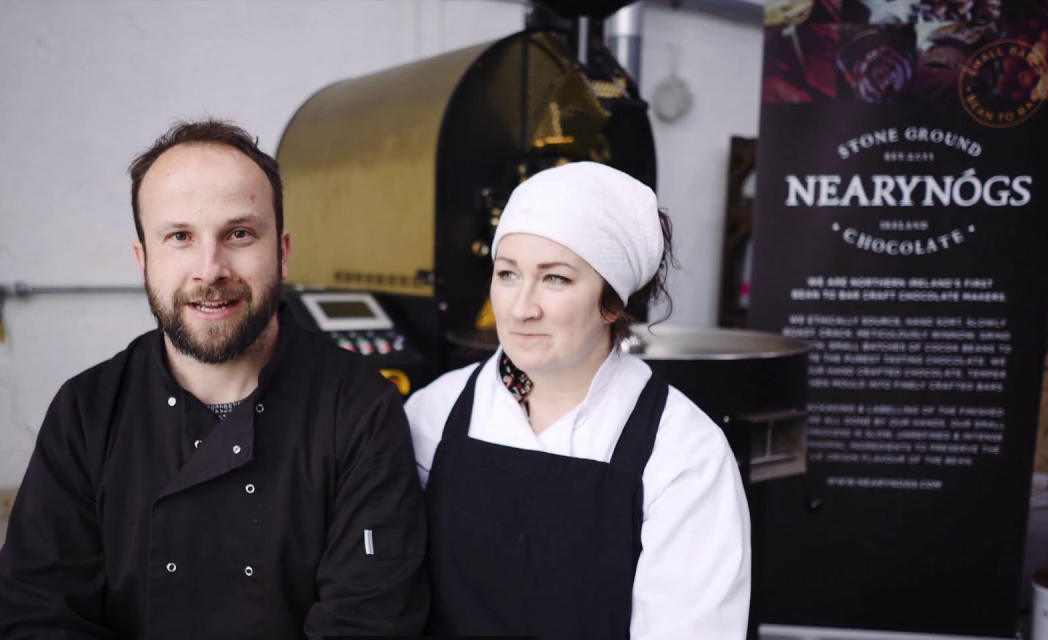 Powers X NearyNógs Chocolate
Dorothy and Shane Neary – creators of NearyNógs Chocolate – and Powers Whiskey Ambassador Joe Magowan provided a guided factory tour, followed by an indulgent chocolate and whiskey tasting.
From bean to bar, NearyNógs takes great pride in its handcrafted small batch chocolate, hand crafted in their factory, nestled between the Mourne Mountains and the Irish Sea. Much like Powers Irish Whiskey, every process is meticulously controlled so that the natural flavour shines through.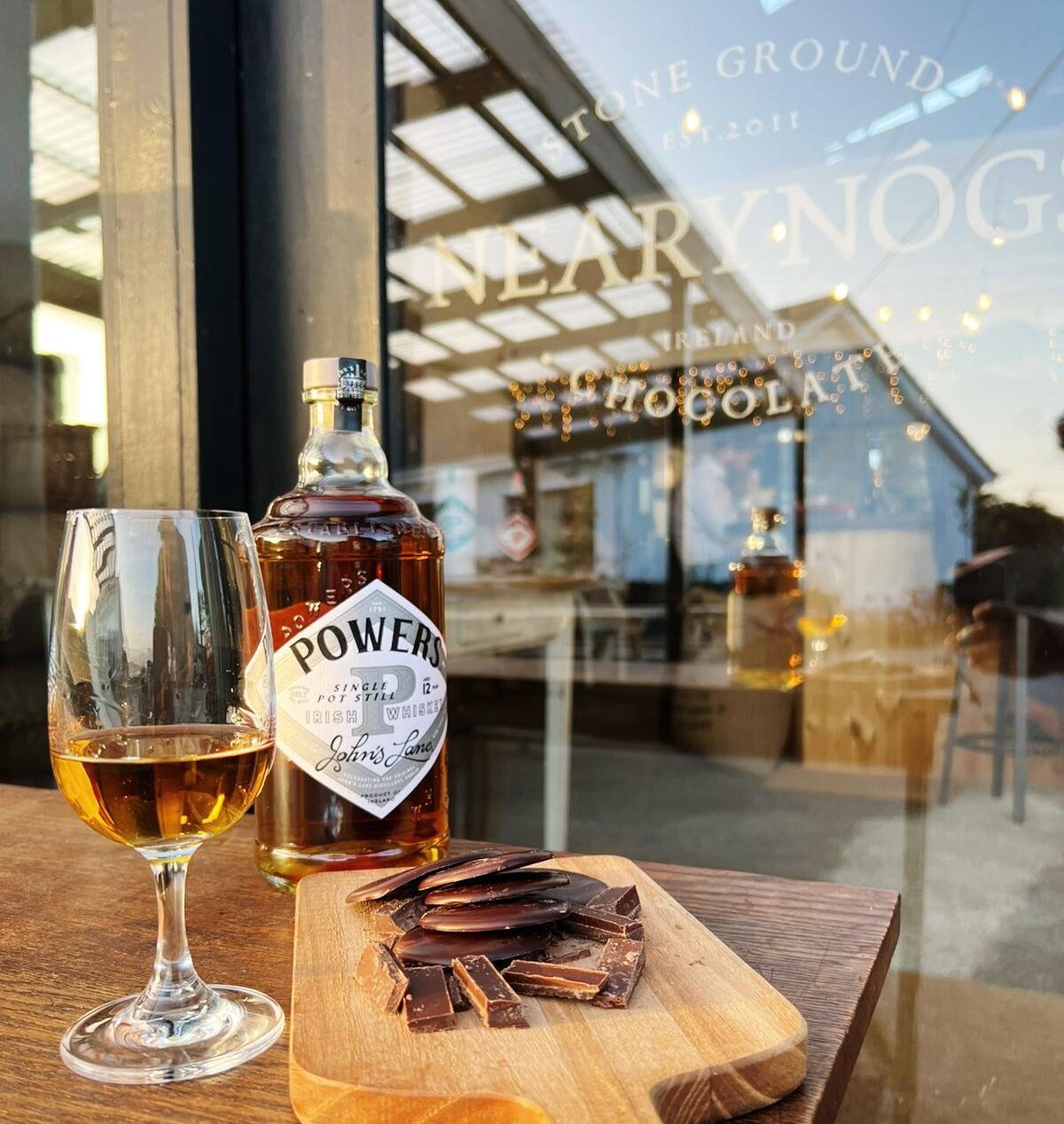 Powers X Highballers' Club
Hospitality staff of Northern Ireland had the opportunity to embrace their very own Charlie and the Chocolate Factory moment.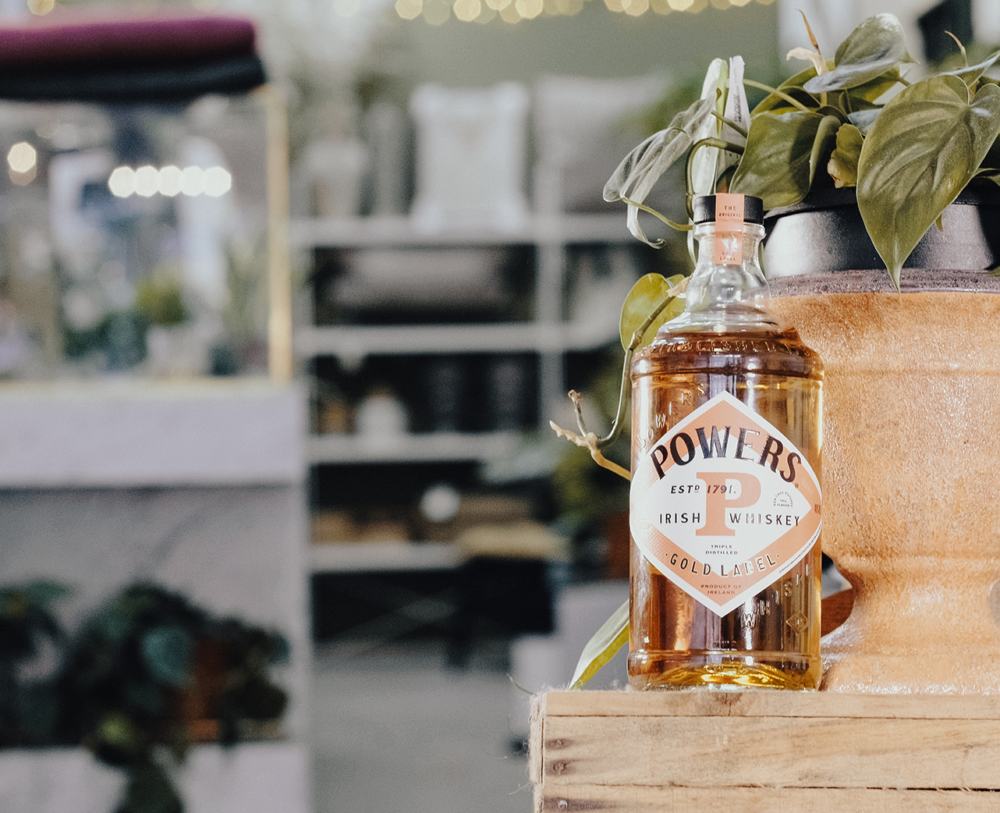 Powers X Wild Thing
They called and plant lovers answered! Kaz – the brains behind botanical lifestyle store, Wild Thing hosted a crafty botanical workshop, cocktails, whiskey tasting and more in partnership with Powers Irish Whiskey.
Guests learned to create a kokedama – a Japanese art form where you create a moss ball to display your hanging plants.
=
Kaz has travelled the world but is happiest here, in Donaghadee. Her love of design, plants, coffee and people combine to make Wild Thing a place quite unlike anywhere else.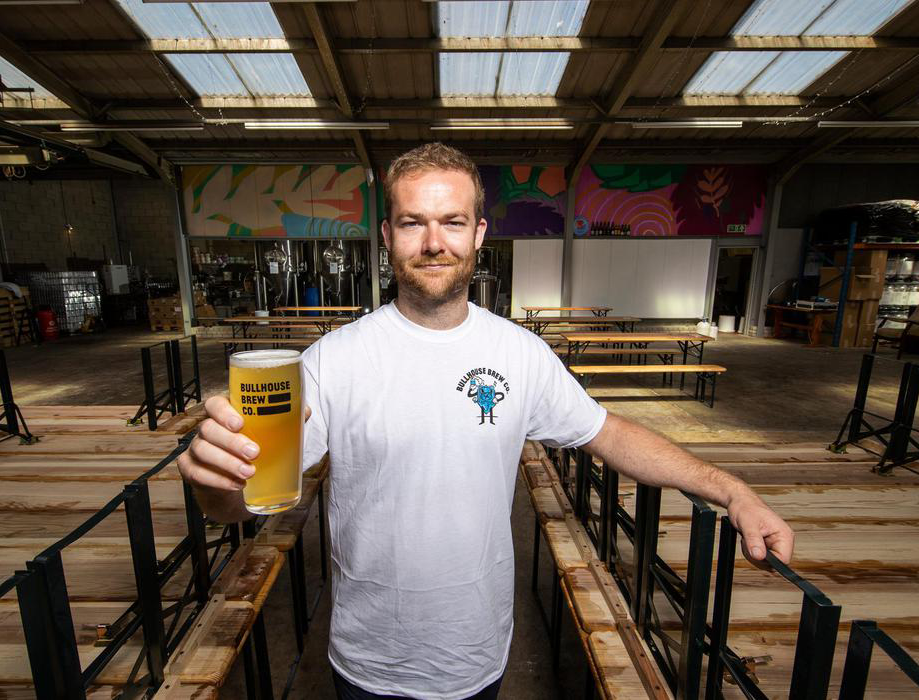 Powers X Bullhouse Brew Co.
It's no surprise that beer and whiskey make a great pairing; they both started life from three simple ingredients – grains, water and yeast.
William Mayne – the brains behind Bullhouse Brew Co – and Powers Whiskey Ambassador Joe Magowan delivered a guided beer and whiskey tasting, where guests sampled a selection of Boilermaker beer and whiskey pairings.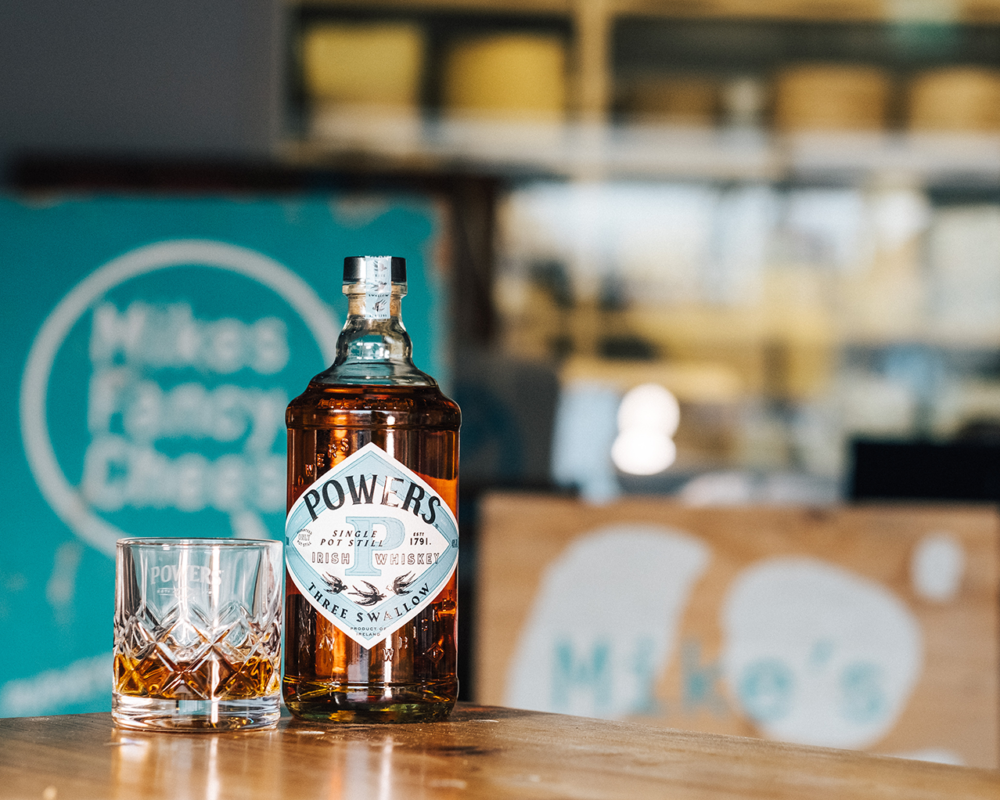 Powers X Mike's Fancy Cheese
Few things go better together than whiskey and cheese. And this perfect pairing shouldn't just be reserved for the end-of-meal cheese board.
Mike – cheese devotee and proud owner of Mike's Fancy Cheese factory and shop – and Powers Whiskey Ambassador Joe Magowan showed guests why!
Everyone enjoyed an indulgent guided tasting of Mike's very fancy cheeses, with matched Powers Irish Whiskeys to celebrate World Whiskey Day.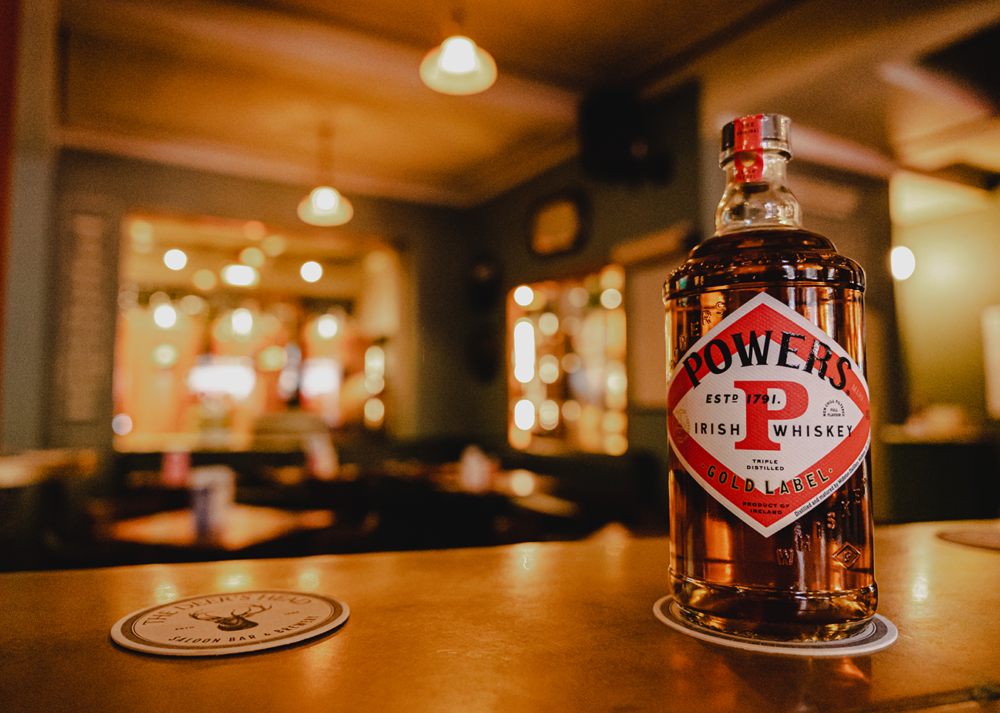 Powers X Deer's Head
Guests had the opportunity to indulge in a whiskey-themed menu at The Deer's Head, Belfast, to round off this year's WWD celebrations.
The event started with a Powers Old Fashioned, before everyone enjoyed a whiskey-themed starter, main and dessert, followed by a sumptuous Powers Irish Coffee.
Powers Whiskey Ambassador Joe Magowan talked guests through the menu, tastings of the Powers family of whiskeys and provided nuggets of whiskey history throughout the evening.
Interested in things like this?
To Join In with Whiskey Club, you can follow us on social media, visit our website, attend our events or subscribe to our free monthly newsletter. All newsletter subscribers will automatically be entered into our draw to win a whiskey gift or experience each month.