Powers Irish Whiskey is breaking boundaries, unveiling the world's first 100% Irish rye whiskey.
Proudly honouring the pioneering spirit of Powers Irish Whiskey, this ground-breaking release uses 100% Irish rye for the first time ever.
The result is Powers Irish Rye, a complex and flavourful Irish whiskey that is set to shake up the increasingly popular rye whiskey category.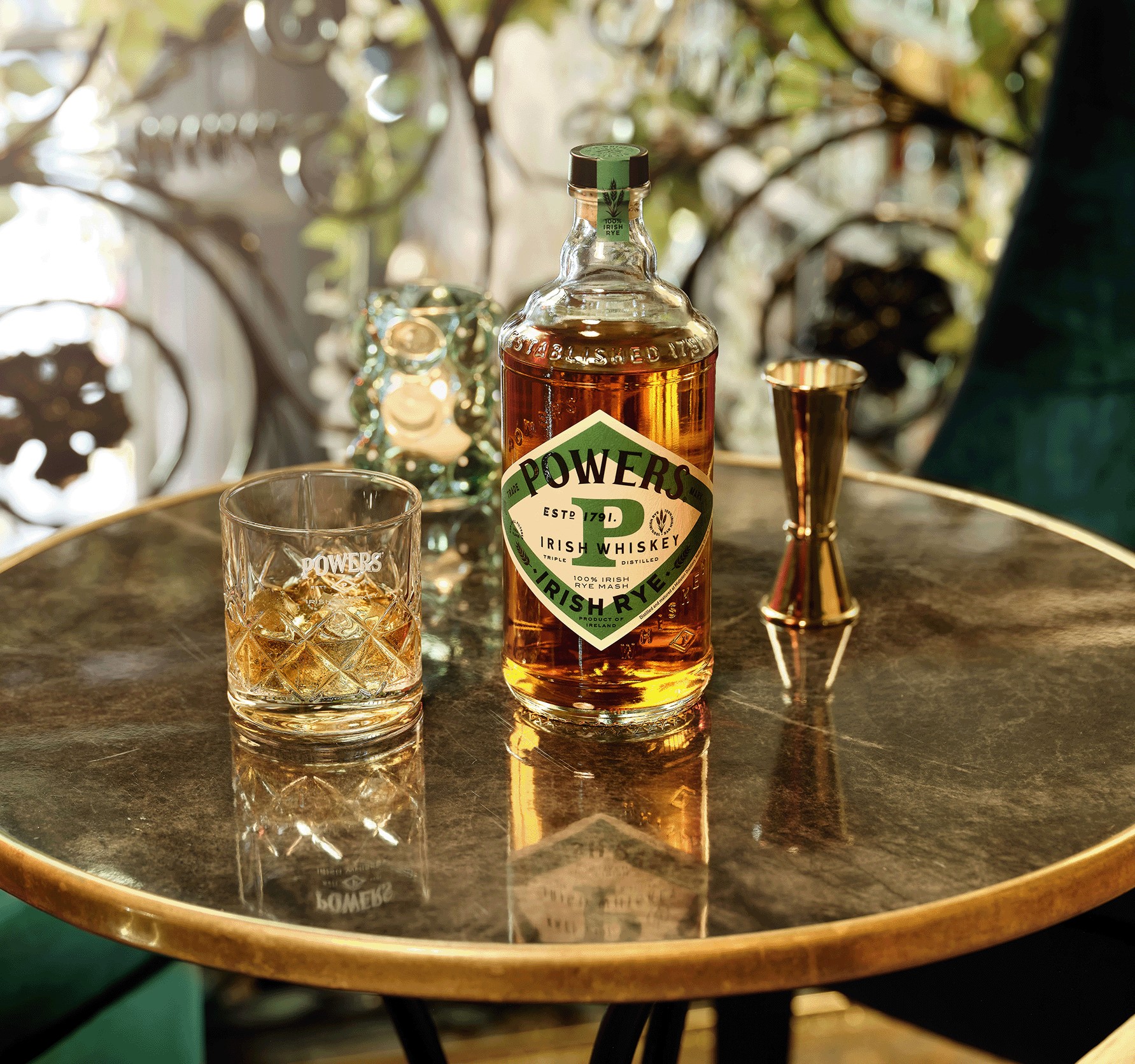 Born from trials at Irish Distillers' renowned Midleton Distillery in Cork, Ireland, Powers Irish Rye balances the trademark earthy, peppery character of rye with the sweet flavour profile imparted from maturation in a full repertoire of American oak – with virgin oak, first fill and refills in the cask mix. The result is a wonderful taste explosion of maraschino cherry, orange peel and toffee banana combining with the earthy taste of candied ginger and spicy character of clove, burned orange and peppermint. The flavours culminate in a satisfyingly long finish, alongside a distinctive prickle of chilli oil that lingers for a time in the company of honey glazed fruits.
The launch of Powers Irish Rye is grounded in the heritage of the whiskey brand, as Carol Quinn, Archivist at Irish Distillers, uncovered. Old mash bills and recipes reveal that Powers experimented with rye over their history, while as the scientific knowledge of distilling expanded throughout the 19th century, they continually strove to innovate with new techniques and processes. Carol explains further: "Throughout the history of the famous Powers John's Lane Distillery there was a willingness to challenge the old ways of doing things and experiment with new ideas, from urban farming on the distillery roof in the 1940s, to bottling in-house and the introduction of the world's first miniature Irish whiskey, the 'baby Power'. This has fed very much into the DNA of Powers Irish Rye today, both in the use of rye and in the method of distillation."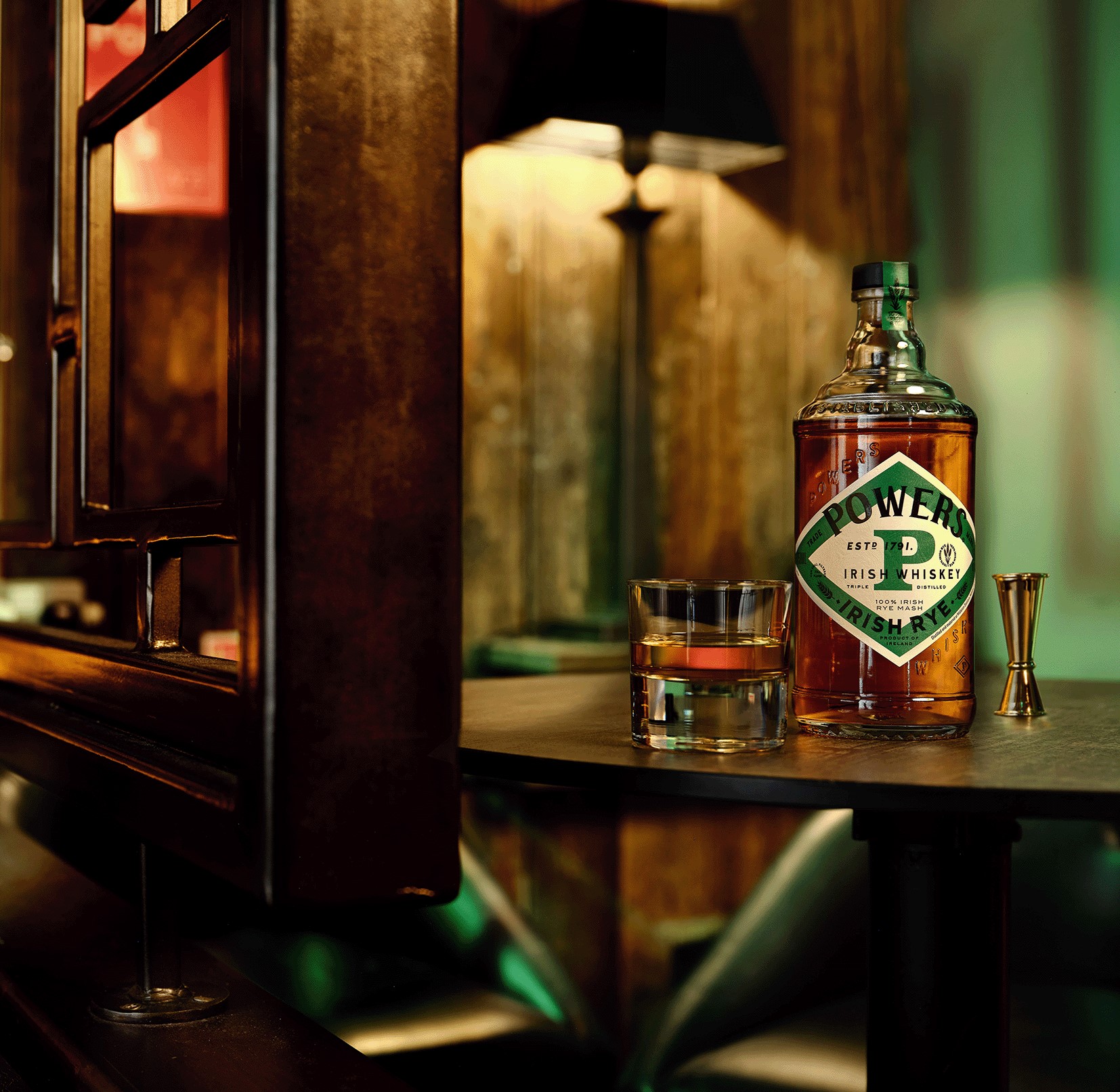 Although finding an Irish supplier was a challenge, since commercial rye farming in Ireland had all but disappeared, Powers persevered and commissioned the planting of rye crops exclusively for this Irish whiskey. With a commitment to sustainable farming, the Cooney Furlong Farm in Co. Wexford supply 100% of the rye used in Powers Irish Rye. Located just a short distance from Edermine House, the ancestral home of the Powers family, the farm guarantees ongoing Irish rye supply for this world first release.
Celebrating the launch of Powers Irish Rye, Eric Ryan, Powers Distiller comments: "We attribute the success of this whiskey firstly to the extended team at Midleton Distillery, yet also to the generations of Powers distillers who considered rye grain to be a unique component of their craft. From our commitment to farming a difficult crop, to reduced brewhouse throughput, to longer fermentation times, and considering the exceptional cask profile; if it was only about efficiency, we would never have used rye! But it proved a worthy endeavour. In an interview conducted by Royal Commission on whiskey back in 1908, the Powers ethos was best described by James Talbot Power, 'At Powers, we are producers of flavours, not of spirits`, and we are proud to continue this Powers legacy in 2023."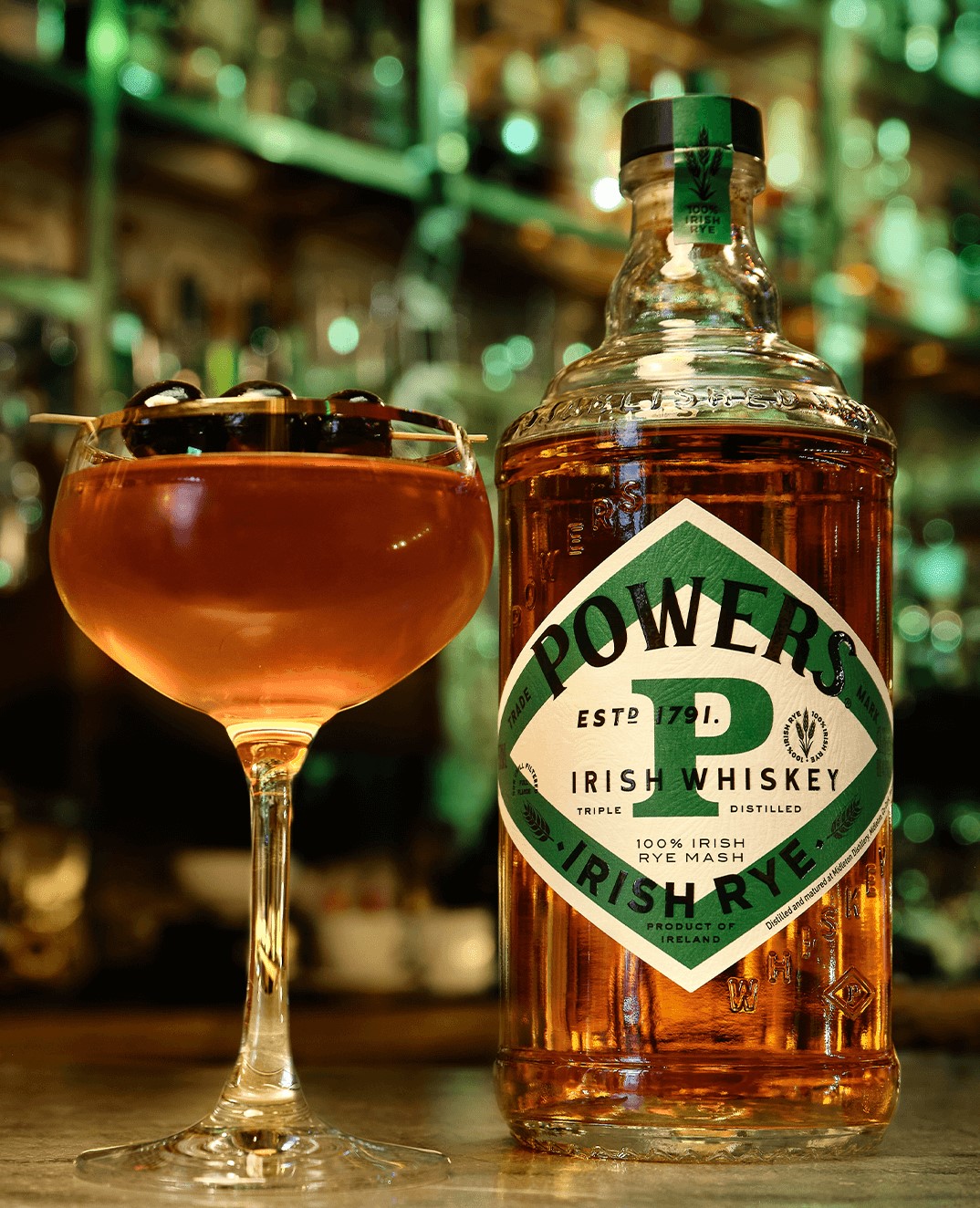 Serve neat or try a Classic Manhattan cocktail
Manhattan cocktail Ingredients: 50ml Powers Irish Rye, 25ml sweet vermouth, 1 dash aromatic bitters, 1 dash orange bitters
Method: Add all ingredients to a mixing glass; Add ice and stir to mix and chill; Strain into a chilled coupe glass; Express orange oils from an orange zest and discard the zest; Garnish with 3 skewered maraschino cherries.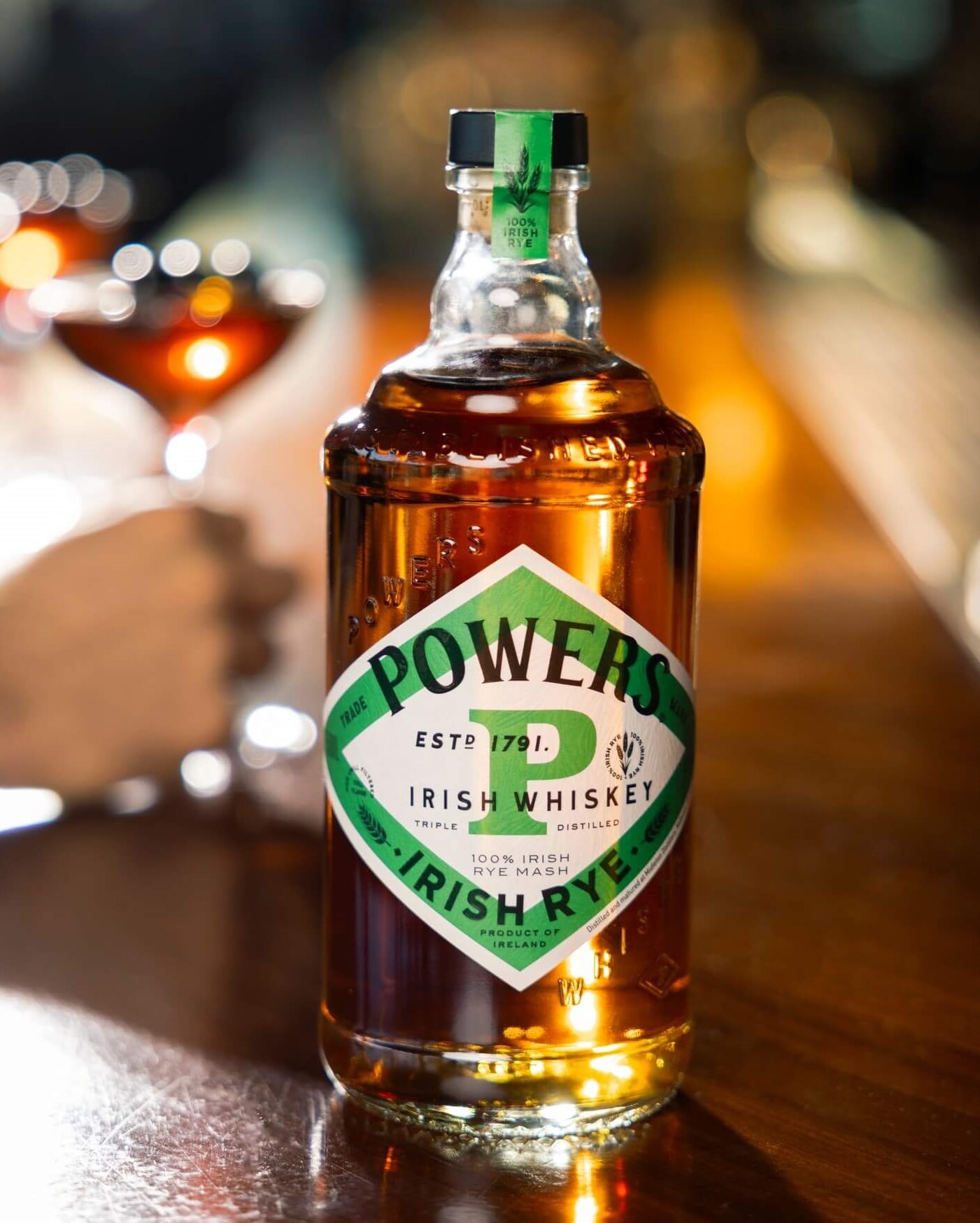 Tasting notes:
Aroma: Burnt orange, maraschino cherries, and toffee banana with rich warming notes of freshly baked rye bread, buttered croissants and charred oak. Robust spices of clove, white pepper and ginger are met with sweet vanilla and earthy sugar cane aromas.
Taste: Candied ginger with orange peel, clove spice and peppermint. Caramelized apples with brown sugar, sweet cereal and red liquorice notes build while the vanilla and charred oak influences work in balance with the rye signature spices.
Finish: Satisfyingly long, with a prickle of chili oil that continues to linger for a time in the company of honey glazed fruits and hardy cereal undertones.
Interested in things like this?
To Join In with Whiskey Club, you can follow us on social media, visit our website, attend our events or subscribe to our free monthly newsletter. All newsletter subscribers will automatically be entered into our draw to win a whiskey gift or experience each month.