Powers Irish Whiskey highlights rich stories of local legends as part of their 'Old But Gold' campaign.
They say some things get better with age. That is certainly the case when it comes to whiskey, but also the heroes of Powers' new 'Old But Gold' Campaign.
Shining a light on local trailblazers, the campaign aims to highlight the value of lived experience that comes with more trips around the sun.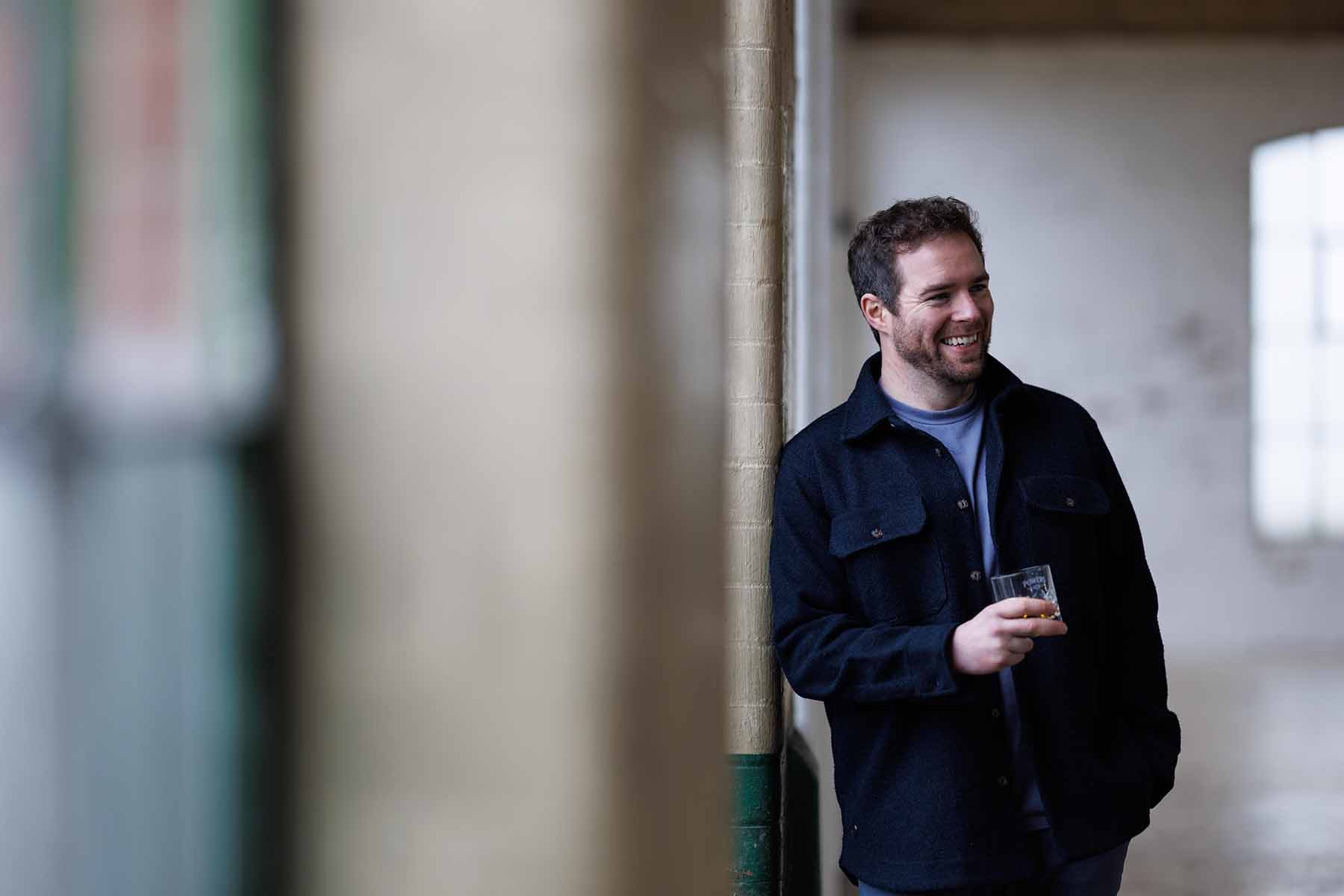 Delving into the stories of local characters and 'pioneering spirits that started it all', the interviews series is hosted by Belfast whiskey blogger, Ronan Collins (Whiskey4Breakfast).
Episode One
Episode one of the four-part series, features local hospitality legends Willie Jack (The Duke of York, Harp Bar, The Dark Horse & The Friend at Hand) and Niall McKenna (James Street South, Belfast Cookery School, Waterman).
During the interview, the pair discuss the important spirit of collaboration and community that has been central to the evolution of Belfast's hospitality and tourism scene; their shared vision for the future of the Cathedral Quarter; and why our people are so central to making Belfast a city that is known and loved all around the world.
Episode Two
In the second episode, we meet custom furniture maker, Mark Justin, owner of Strangford-based bespoke furniture company, Justin Wood and Carol Quinn, Head of Archives for Irish Distillers Pernod Ricard, who is custodian of the Archive at Midleton Distillery, Powers' brand home.
Through a shared love of craft, tradition and history, the pair share a spirited conversation, alongside whiskey blogger, Ronan Collins, at Mark's workshop on the banks of Strangford Lough.
Episode Three
In episode three, we meet Belfast publican and hotelier, Bill Wolsey (Managing Director of Beannchor), and musician and actor, Kyron Bourke, who share a passion for storytelling and song. Together, they share some spirited conversation and #OldButGold stories, with host, Ronan Collins.
With a strong track record of breathing new life into heritage buildings to create landmark hotels and hospitality venues, Bill speaks passionately about the importance of sympathetic restorations that retain the character, heritage and stories of our past, while creating experiences fit for the discerning tastes of consumers today.
Music is central to the experience of each of Beannchor's venues, including Bert's Jazz Bar, where Kyron Bourke curates an eclectic line-up of jazz entertainment that honours the heritage of the genre, whilst weaving in contemporary influences from music today.
Episode Four
In episode four, we meet professional dancers Jane Mooney and Sandy Cuthbert and artist, Stephen Whalley who share a passion for art, craft and creativity.
Now in their sixties, Jane Mooney and Sandy Cuthbert are experiencing a new second wave of creative expression as mature dancers. Championing the role of the mature dancer, both in their professional dance projects, and as part of the Belfast Movement Choir, they are encouraging others to experience the freedom and joy of dance, at any age.
For celebrated local artist Stephen Whalley, intergenerational connections, nostalgia and a sense of place have inspired much of his work, which focuses on Belfast and the surrounding landscapes. Much of his work draws on his connection to Belfast and the surrounding areas, including the famous Belfast shipyards, where his father worked as a plater for 45 years.
Interested in things like this?
To Join In with Whiskey Club, you can follow us on social media, visit our website, attend our events or subscribe to our free monthly newsletter. All newsletter subscribers will automatically be entered into our draw to win a whiskey gift or experience each month.