Midleton Very Rare Barry Crockett Legacy takes its name from the man who is inextricably linked to Midleton Distillery and the brand's celebrated founder.
Midleton Very Rare Barry Crockett Legacy is now presented in new luxury sustainable packaging, replacing the wooden cabinet used since 2011, honouring the heritage of the past while striving for the future.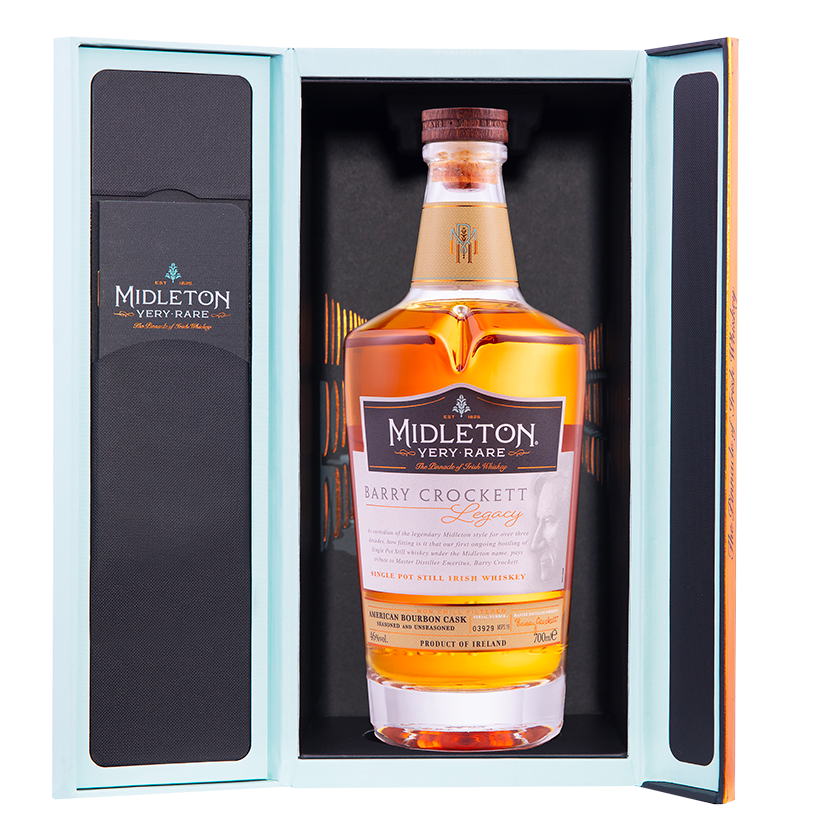 The move supports Irish Distillers ambition to reduce the environmental impact of secondary packaging.* Crafted predominantly from paper, the new secondary packaging is lighter, and expertly designed to retain an ultra-premium look and feel in keeping with the celebrated Midleton Very Rare whiskey brand, which is considered the pinnacle of luxury Irish whiskey.
The colour palette is inspired by the Midleton brand icon, the orchid, while the principal use of duck egg blue is an homage to the paint traditionally used to signify the first filling of a cask at Midleton Distillery. The packaging is delicately embossed with three subtle yet expressive symbols; A 'B' to honour Barry Crockett, a key to represent legacy, and the brand signifying orchid, which has become synonymous with Midleton Very Rare in recent years.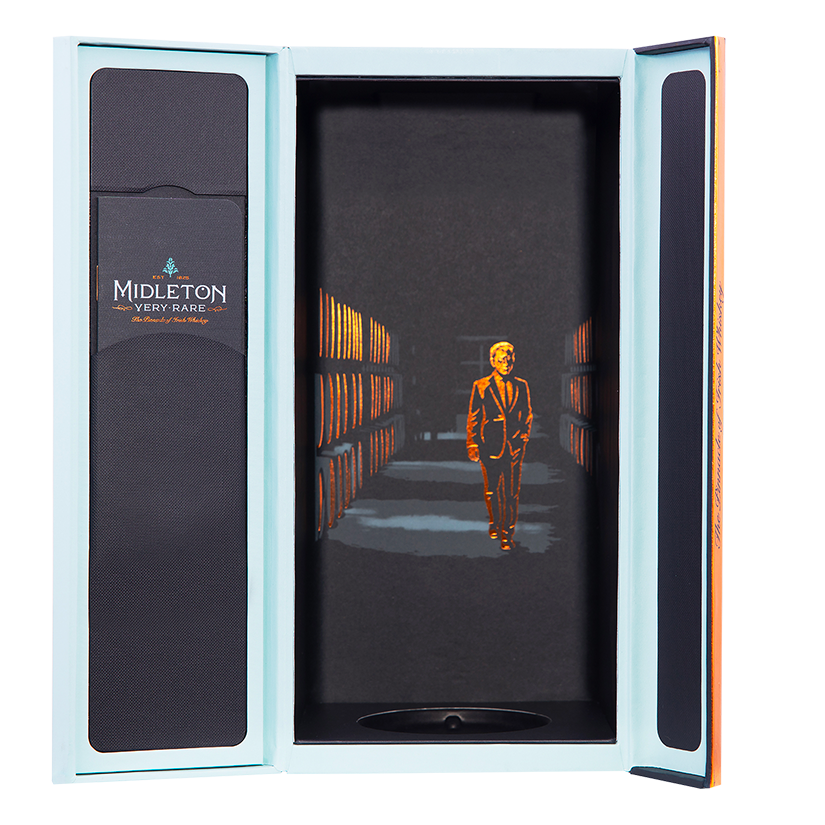 *Recyclable in Ireland and markets where recycling facilities are available, the development of the new paper packaging has reduced fossil fuel emissions by 50%, greenhouse gas emissions by 48% and water usage by 42% across the production life cycle in comparison to the previous wooden packaging. These figures are based on indicative numbers calculated during the design based on the production cycle and have been rounded to whole numbers.
Interested in things like this?
To Join In with Whiskey Club, you can follow us on social media, visit our website, attend our events or subscribe to our free monthly newsletter. All newsletter subscribers will automatically be entered into our draw to win a whiskey gift or experience each month.