It takes the touch of a true master to create a symphonic masterpiece of light and shade, skill and passion. A passion born from the rich distilling history of Midleton, dating back to the 19th century.
In 1984 Barry Crockett saw an opportunity to bring together the very best of the magic of Midleton Distillery to create a whiskey like no other. The finest raw materials, the most advanced techniques, a dedicated team of craftspeople –an orchestra in perfect harmony.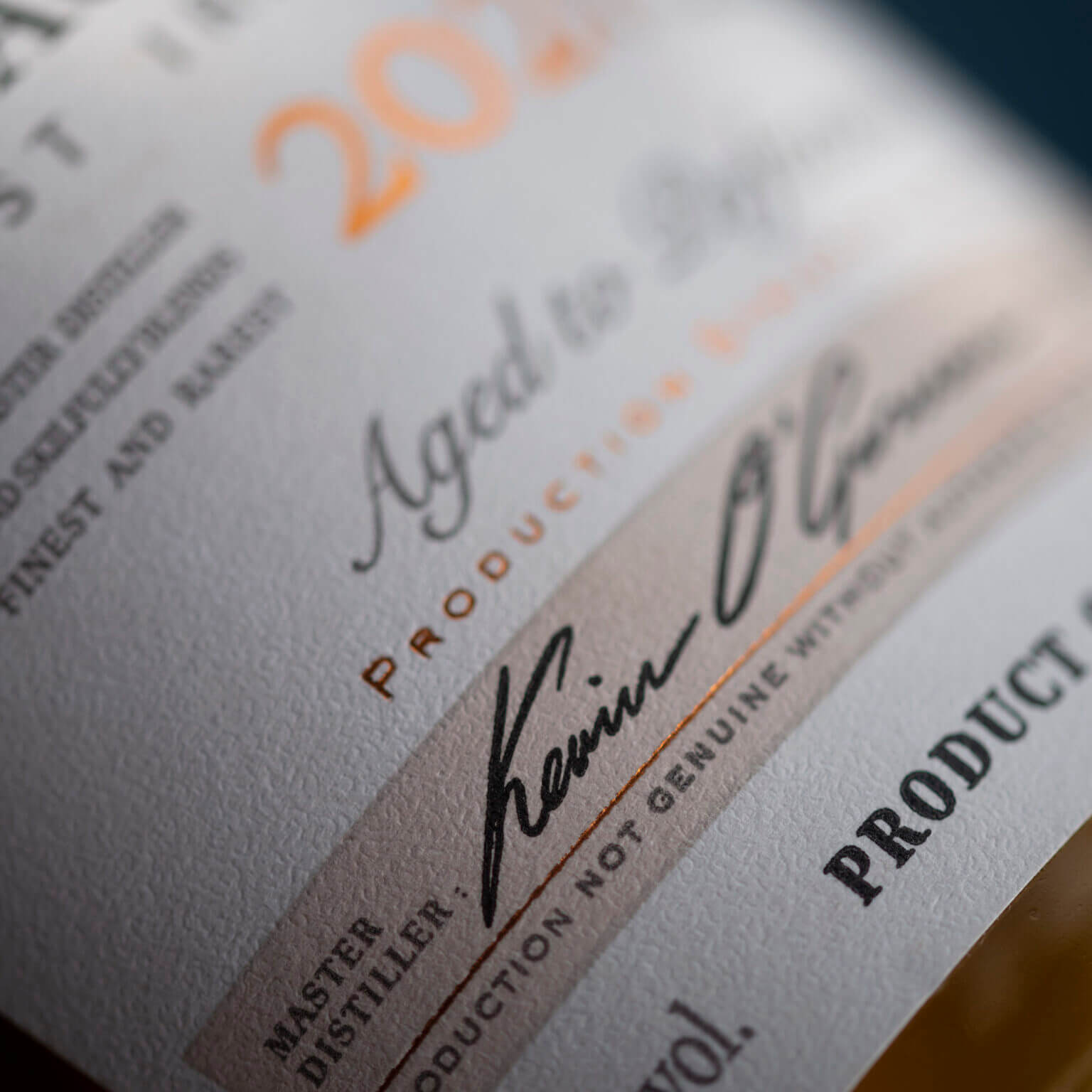 Each bottle is individually numbered and signed by the Master Distiller, the mark of a true whiskey masterpiece. Midleton Very Rare is consistently awarded the highest honours at the world's most respected whisky awards.
Today, Master Distiller Kevin O'Gorman has taken on the mantle of continuing this great legacy, with the 2021 release marking his first vintage at the helm of Midleton Distillery.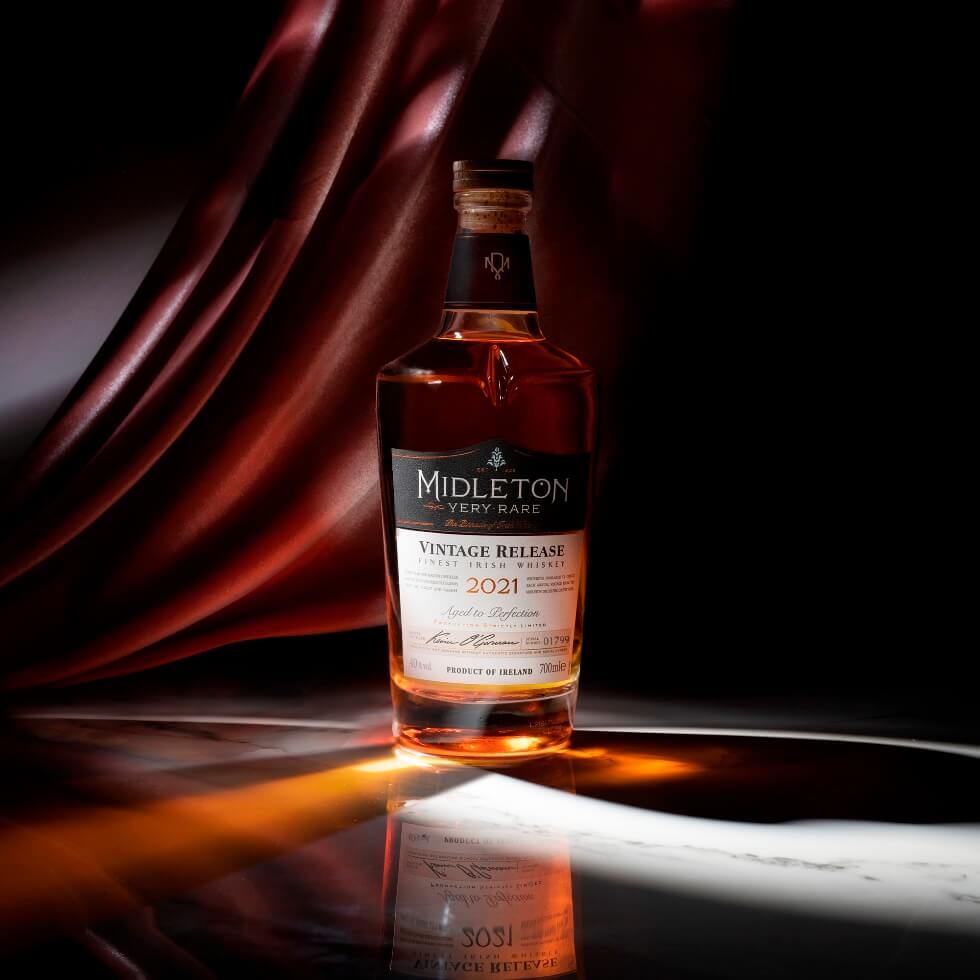 WHAT MAKES MIDLETON VERY RARE THE PINNACLE OF IRISH WHISKEY?
The individual nature of the selection process means that each year's vintage provides its own unique character.
The Midleton Very Rare range is not blended like any other whiskey. The uncompromising ritual and expertise of the Master Distiller leads to subtle but recognisable differences between the years. Midleton Very Rare was first created in 1984 as an example of excellence in Irish Whiskey and it has retained this post ever since.
A combination of the magic of Midleton Distillery and the highest quality liquid and wood makes this whiskey one of a kind. Each vintage's limited quantities herald it a true collector's item.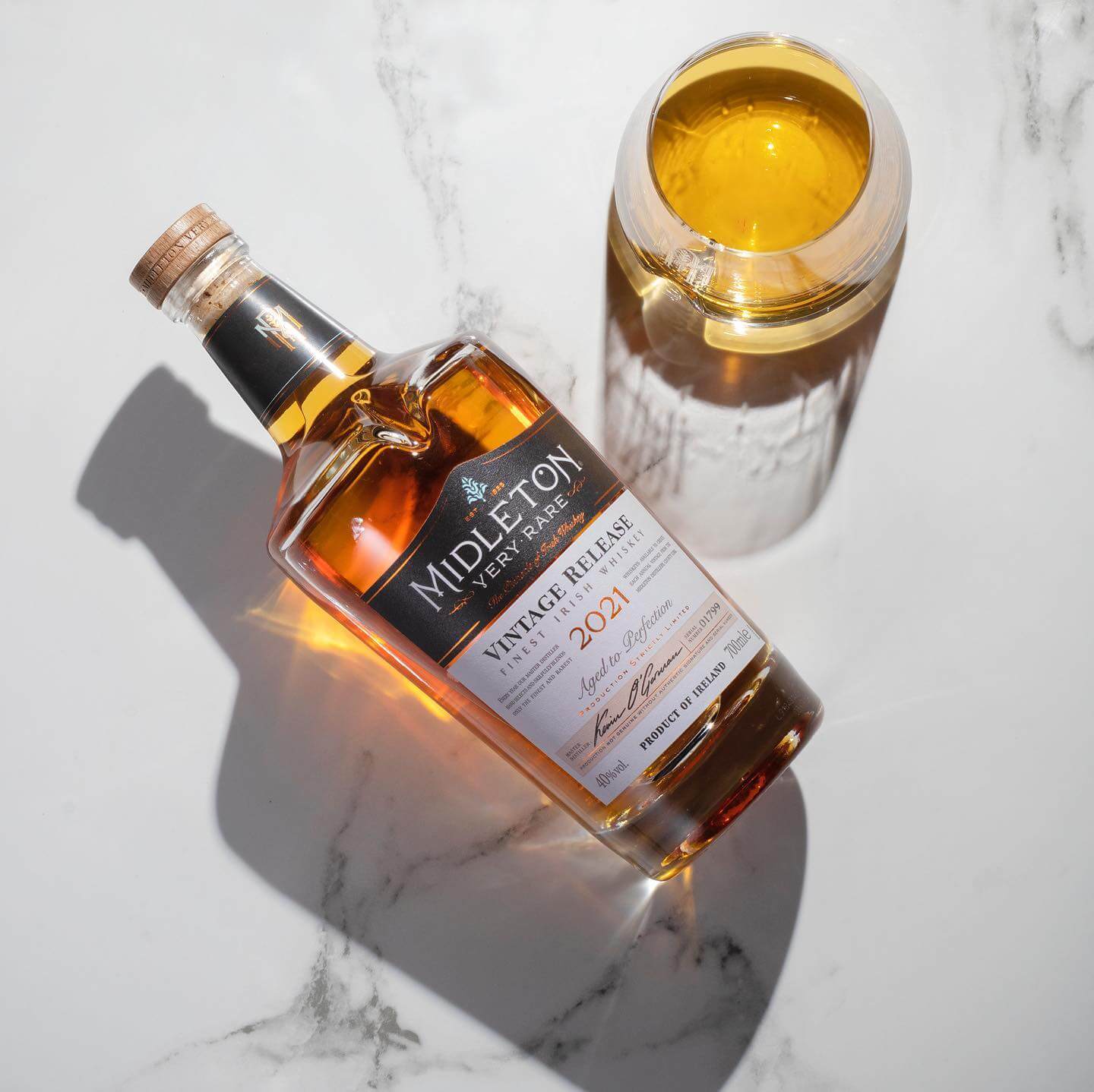 From the very first bottle, Midleton Very Rare whiskeys have always had a close and personal association with the Master Distiller, whose signature adorns every bottle ever released. Its creator, Barry Crockett, is a true Irish Whiskey legend, and his father Max Crockett led the way as Master
Distiller before him. In fact, Barry was born and grew up in the Master Distiller's House on the Midleton Distillery grounds. This deep history and heritage is one of the many reasons Midleton Very Rare is seen as the original prestige whiskey of Ireland.
TASTING NOTES
Click here for more details on the Midleton Very Rare range.
Interested in things like this?
To Join In with Whiskey Club, you can follow us on social media, visit our website, attend our events or subscribe to our free monthly newsletter. All newsletter subscribers will automatically be entered into our draw to win a whiskey gift or experience each month.