Limited-Edition Single Pot Still Whiskey Finished in Virgin Garryana Oak Barrels.
Irish Distillers, maker of some of the world's most loved whiskeys, launched METHOD AND MADNESS Garryana Oak Edition from its experimental Micro Distillery in Midleton, Co. Cork Ireland.
A world first in Irish whiskey, this new release is a traditional single pot still whiskey finished in Garryana Oak casks that pushes the boundaries of Irish whiskey.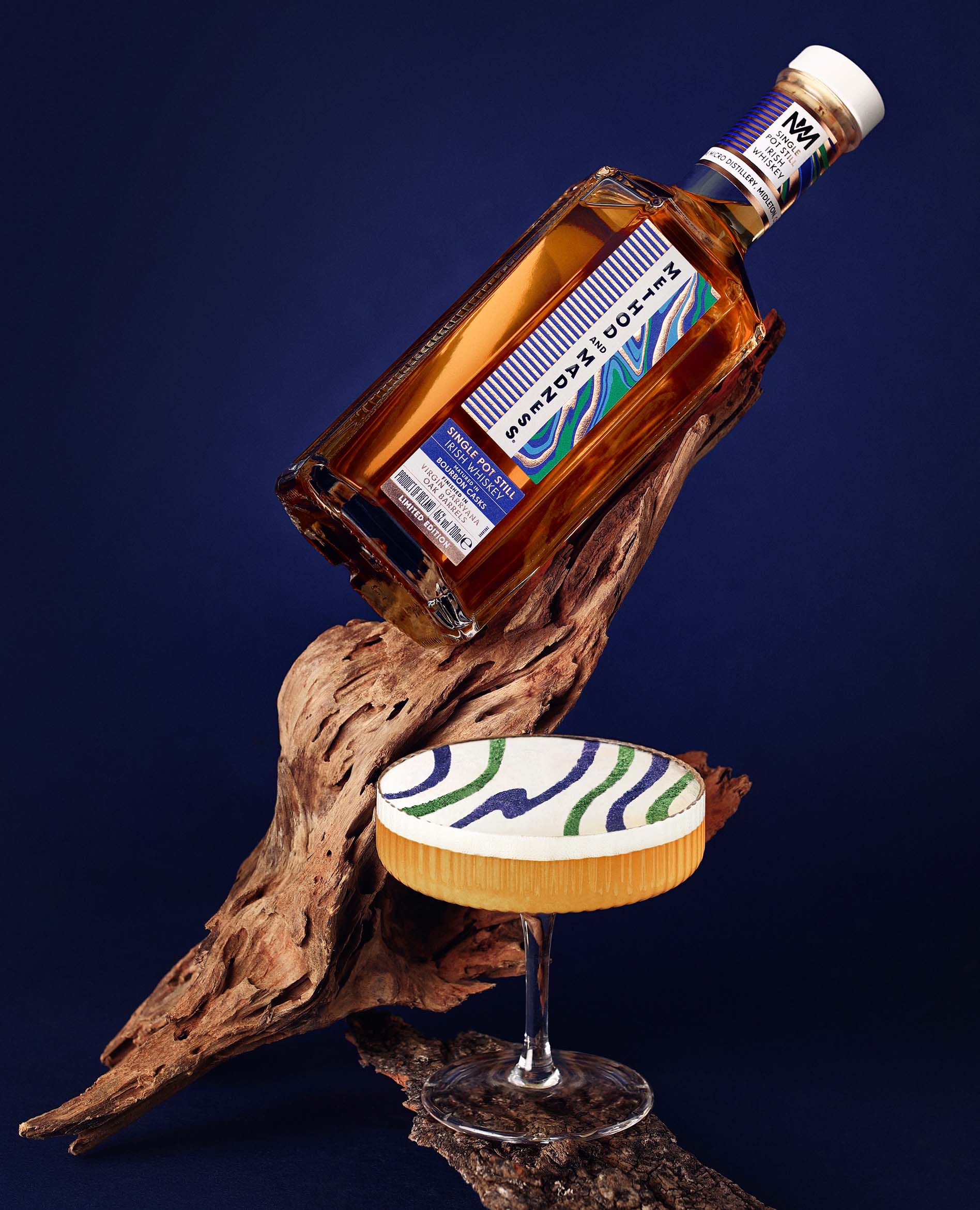 Created in 2017, the METHOD AND MADNESS brand is dedicated to exploring new mash bills, distillation techniques, and wood finishes in the world of Irish whiskey. The Micro Distillery serves as a blank copper canvas of innovation and experimentation at Midleton where whiskey masters and apprentices come together to develop curious and intriguing liquids to showcase to the world.
METHOD AND MADNESS Garryana Oak is exceptional in its use of Oregon white oak, which is rare and distinctive for its tough and dense wood properties. Masterfully created by the talented Micro Distillery team and Wood Innovation specialists at Midleton Distillery, the whiskey was triple distilled at the Micro Distillery from a mashbill of malted and unmalted barley, and matured in ex-Bourbon American oak casks, before being finished in casks made from virgin Garryana oak from the rainy Pacific Northwest for between four and 12 months.
The Garryana oak brings a unique richness, complexity, and spiciness to the whiskey and is considered to have an elevated phenolic aroma profile and higher tannins, which contribute to a distinctive array of flavours. This exquisite expression offers aromas of smoked applewood, treacle, and golden raisins, with notes of black pepper, coffee cake, clove spice and malted barley.
Crafted using Quercus Garryana, a species of white oak native to the Pacific Northwest, this limited-edition embodies the distinct character of the region's environment. Garryana Oak is the only native oak in Washington and British Columbia, and the principal native oak of Oregon. This particular species of white oak is known for its tough, durable wood, and its use in barrel-making is a relatively new development.
Celebrating the launch of METHOD AND MADNESS Garryana Oak, Finbarr Curran, Maturation Lead at Midleton Distillery, said, "METHOD AND MADNESS Garryana Oak is an expression aligned with the brand's commitment to pushing the boundaries of what's possible in the world of Irish whiskey. The Micro Distillery has always been about experimentation and the use of Garryana oak is just the latest example of our innovative spirit and dedication to producing unique and exceptional whiskeys."
Mairead Callanan, Wood Maturation Technologist, adds: "The Garryana oak barrels have added a unique dimension to the traditional single pot still whiskey, offering a distinct flavour profile and a taste of the Pacific Northwest's terroir."
METHOD AND MADNESS Garryana Oak will be available for purchase from May 19th, 2023, in the USA, Ireland, UK, Global Travel Retail, and online at the RRP of €95.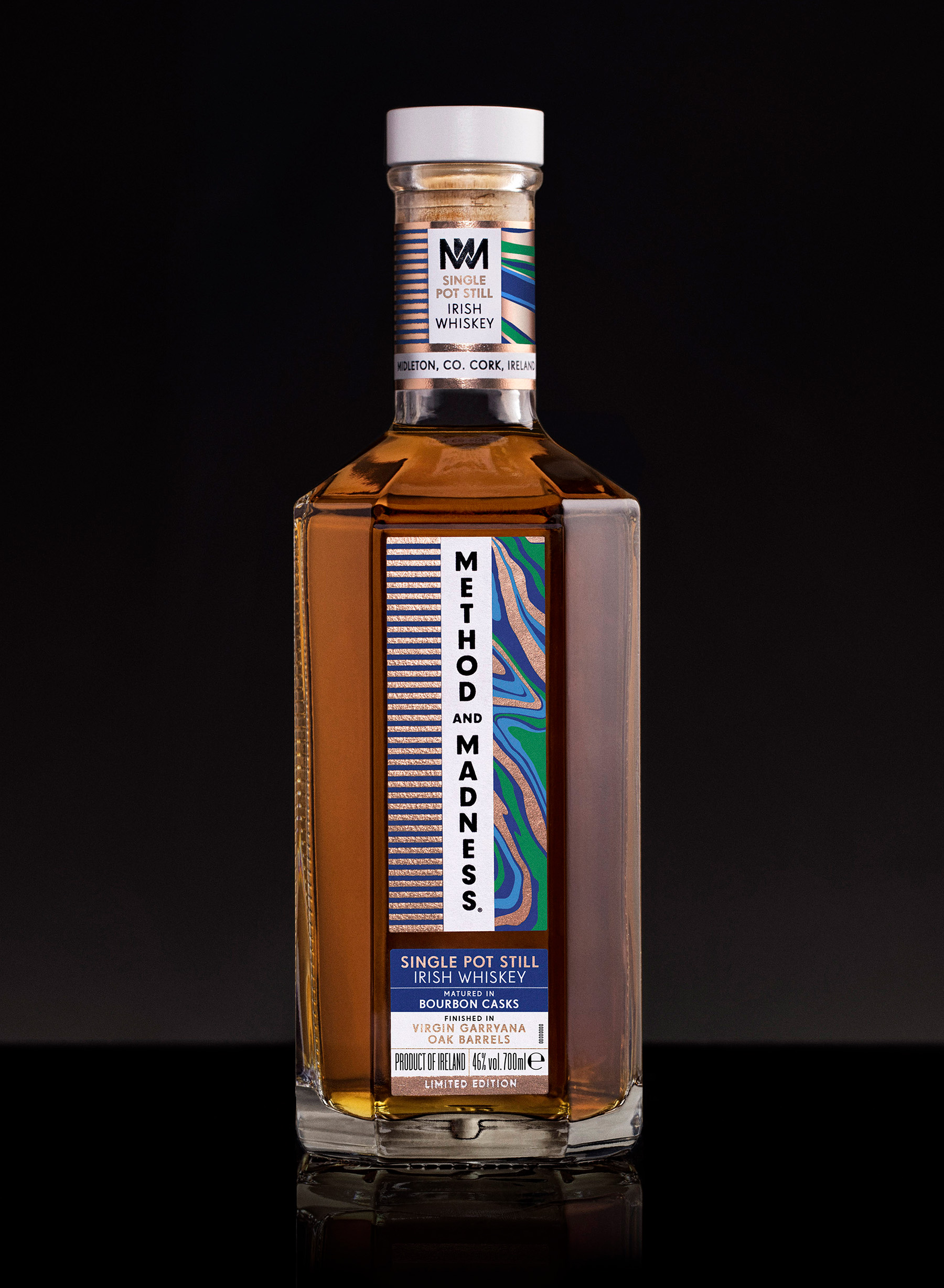 Tasting Notes:
Nose: Smoked applewood, treacle, golden raisins
Taste: Crushed black pepper, coffee cake, toasted wood
Finish: Clove spice, malted barley, coffee grounds
Interested in things like this?
To Join In with Whiskey Club, you can follow us on social media, visit our website, attend our events or subscribe to our free monthly newsletter. All newsletter subscribers will automatically be entered into our draw to win a whiskey gift or experience each month.