Coffee and Irish whiskey are no strangers in the glass, but the folks at Midleton Distillery had a feeling there was more to this story.
And so began the search for a fresh new take on this classic combination. The result? Jameson Cold Brew.
Jameson smoothness meets cold brew coffee richness, made with 100% Arabica beans sourced from Brazil and Colombia, for notes of toasted oak and dark chocolate.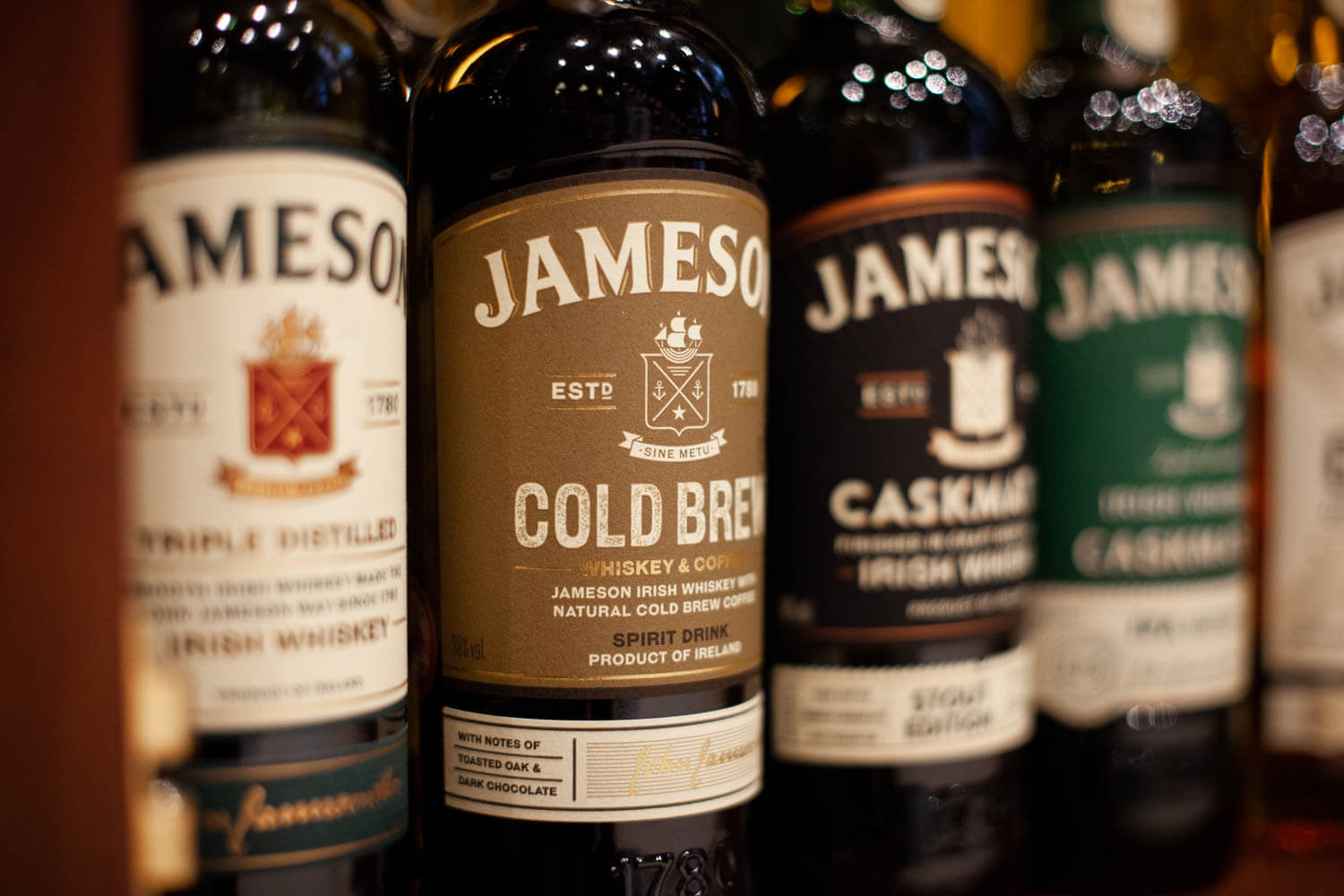 HOW TO ENJOY JAMESON COLD BREW
Perfect over ice, or mixed with tonic or cola and a wedge of orange. The real payof? It's the best of both worlds, bottled.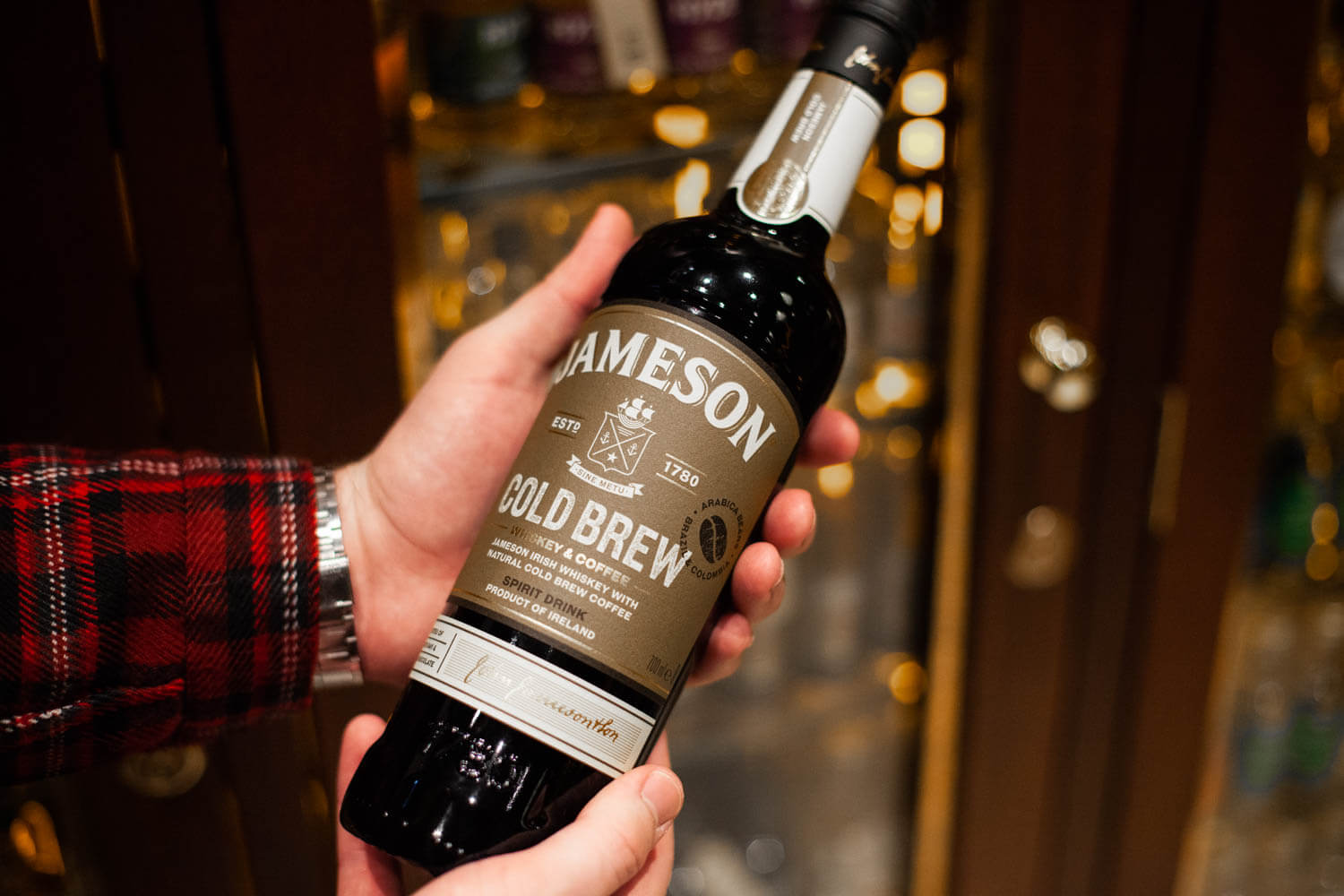 JAMESON COLD BREW ON THE ROCKS
A classic flavour combo served up just how you like it.  Here it is, on the rocks in Ballycastle…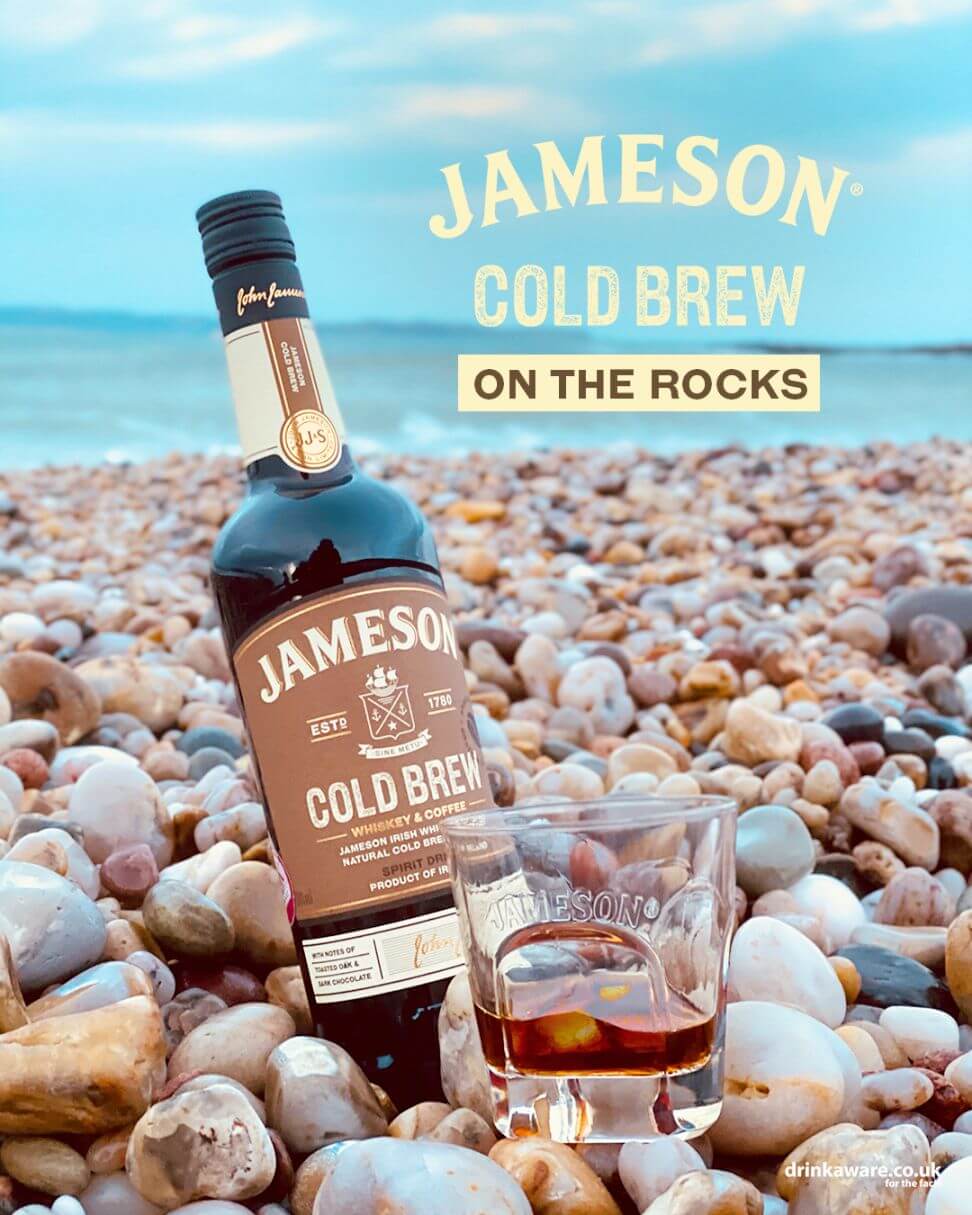 JAMESON COLD BREW & COLA
Easy and refreshing. Serve over ice and enjoy with the legendary Jameson smooth taste and natural cold brew flavour.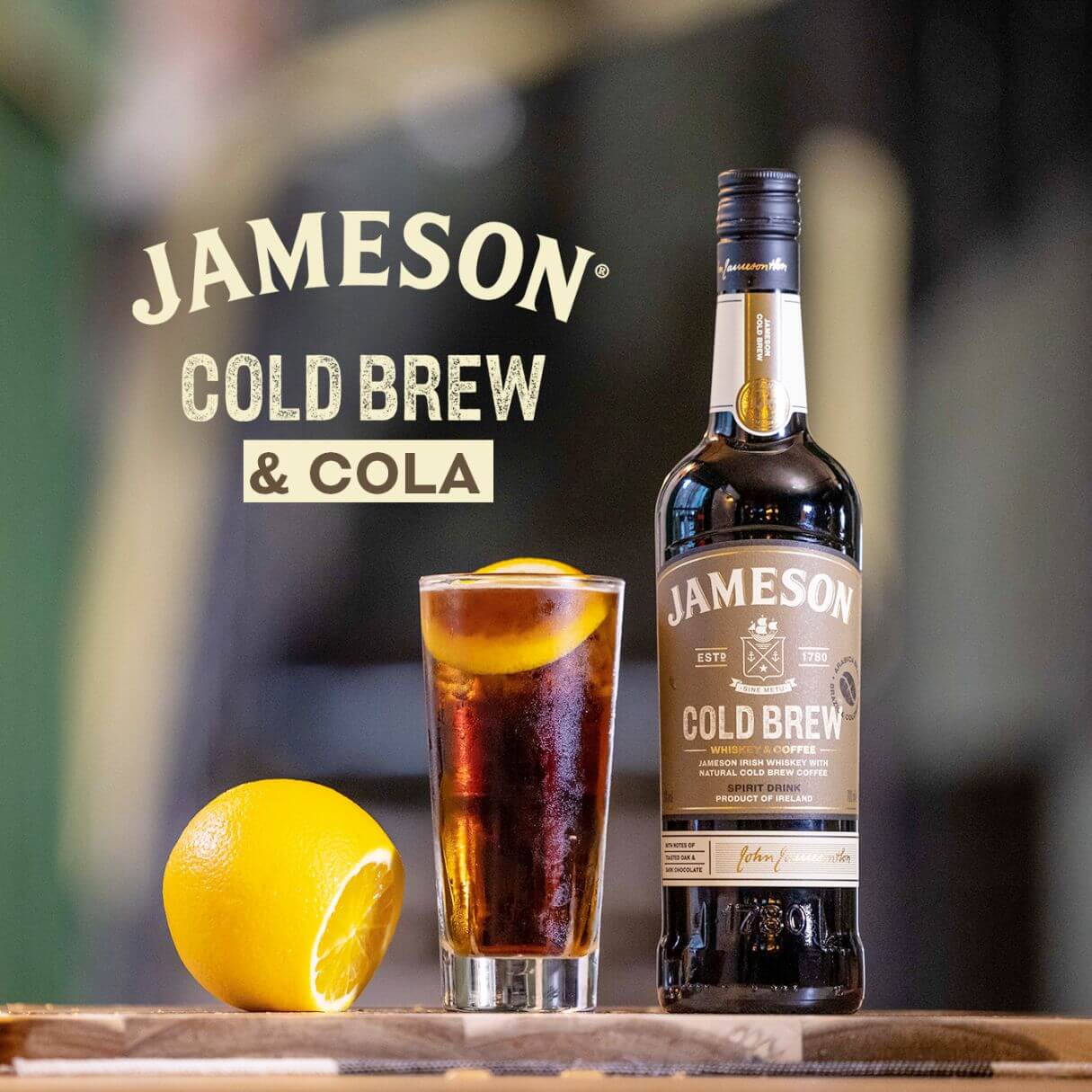 Ingredients: 50ml Jameson Cold Brew, 100ml cola, orange twist.
How to make: Build over ice in a high ball glass.
JAMESON COLD BREW-TINI
Meet your espresso martini´s Irish cousin. A fun take on a classic bar cocktail, this smooth sip tastes elegant but its easy enough to mix up at home.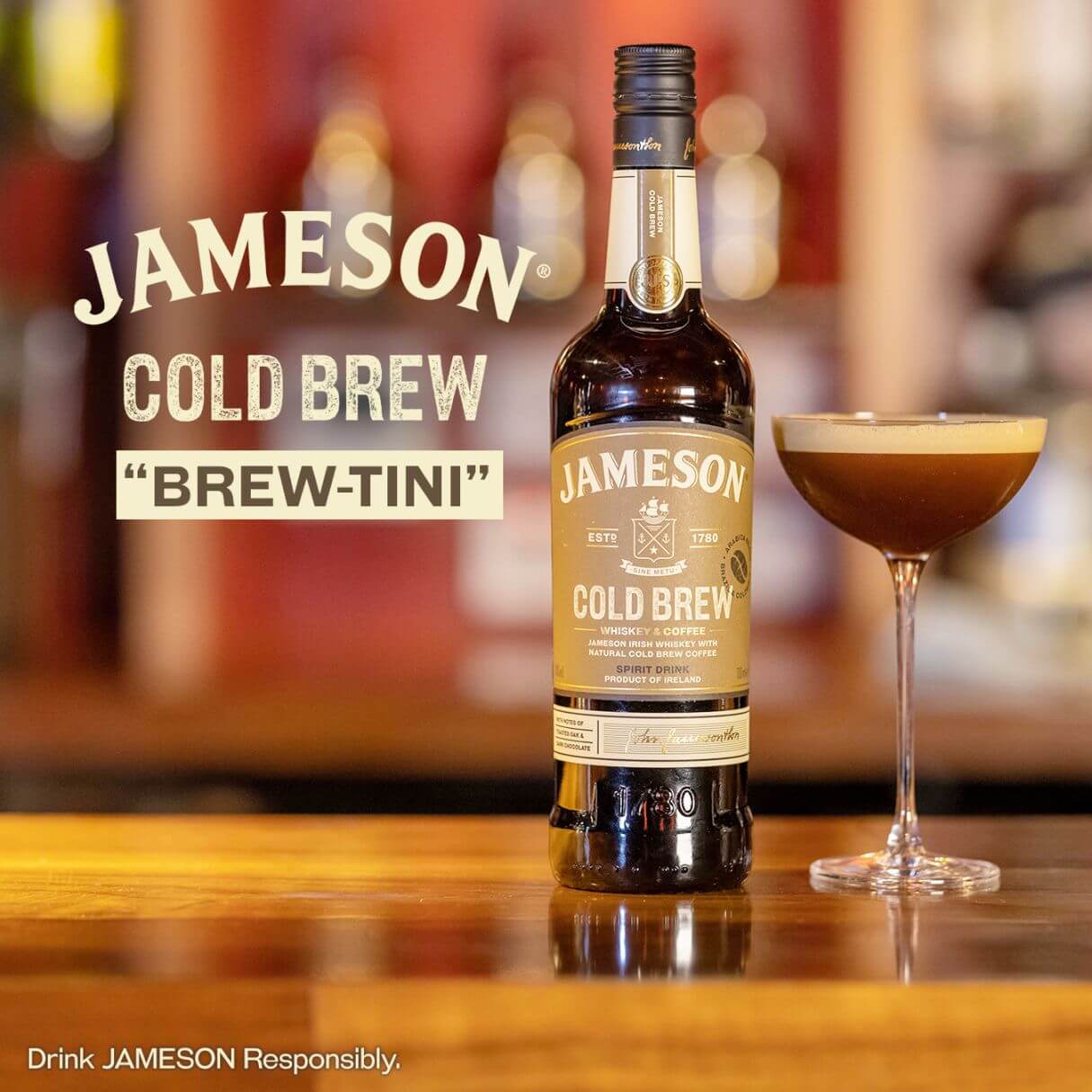 Ingredients: 90ml Coffee Bean, 30ml Espresso Coffee (cold), ice cubes, 50ml Jameson Cold Brew, 10ml sugar syrup.
How to make: Combine the ingredients (including the ice) in a cocktail shaker | Pour over more ice in a rocks glass | Add 2-3 coffee beans on top of the foam as a garnish.
For tasting notes and more information on Jameson Cold Brew, click here.  If you're looking for where Jameson Cold Brew is in stock in Northern Ireland, drop us a message on social media. We'll find the retailer or bar closest to you.
Interested in things like this?
To Join In with Whiskey Club, you can follow us on social media, visit our website, attend our events or subscribe to our free monthly newsletter. All newsletter subscribers will automatically be entered into our draw to win a whiskey gift or experience each month.