With Christmas fast approaching, you still have a couple of days left to grab the perfect gift for that special someone.
To help you, we've put together this guide which matches some of our favourite whiskeys with some great local gifts.
–
Powers Gold Label
Powers Gold Label is a complex spice and honeyed taste experience. Every drop is triple-distilled, with more cut from the top and tail of the second and third pot still charges. This means only the purest heart of the distillate is captured. This is then left to mature in select American oak casks, which allow our distillate-driven style to shine. Powers Gold Label is blended with the finest grain whiskey, also exclusively matured in American oak casks. Finally, a proprietary Powers
 production technique enables a non-chill filtration at 40% ABV – unique amongst Irish whiskey.
Aerobie AeroPress Coffee Maker £29.95 – LEARN MORE
Cheese Hamper (5 piece) from Mike's Fancy Cheese £30.00 – LEARN MORE
Anthurium £22.50 – LEARN MORE
Ireland Map £27.00 – LEARN MORE
Jameson Black Barrel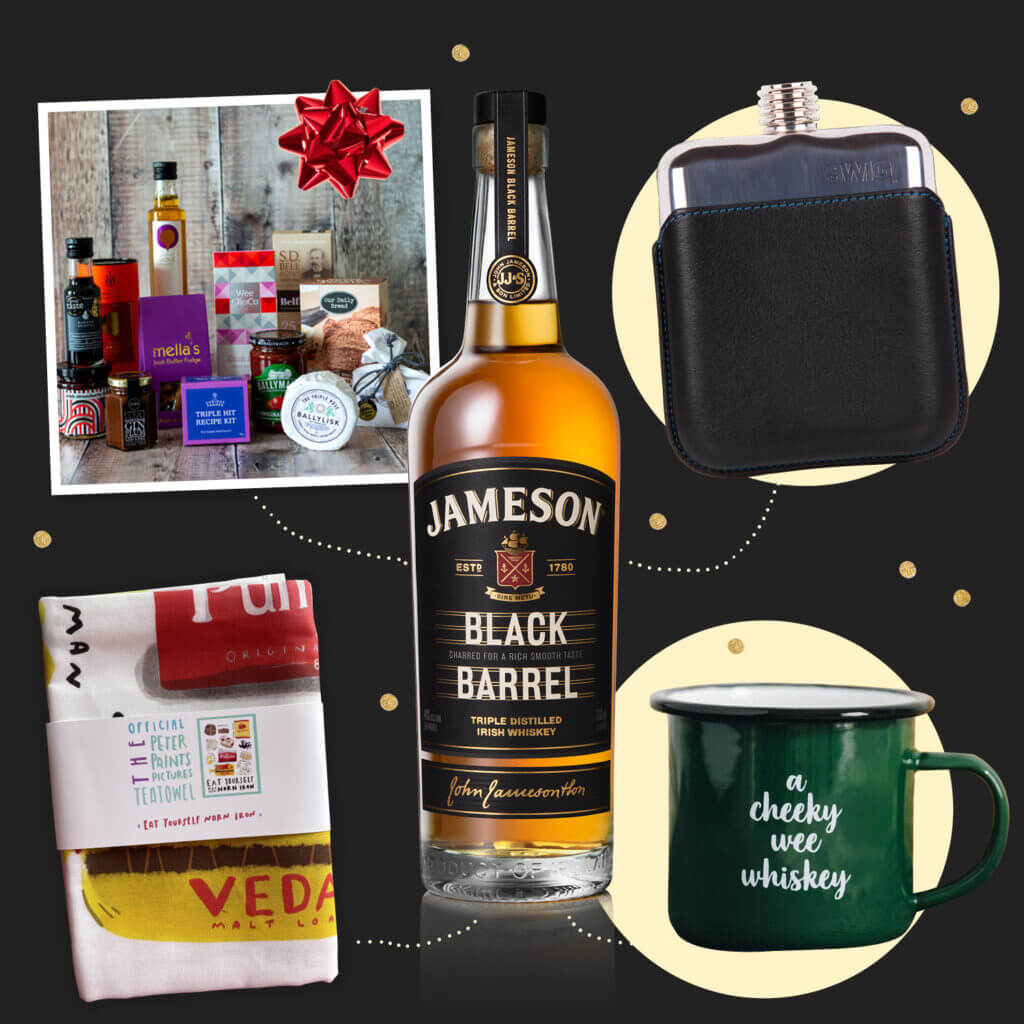 Double-charred for a rich, smooth taste. Every whiskey barrel contains secrets, and whiskey that spends time in double charred bourbon casks learns a few special ones. Jameson Black Barrel delivers remarkable richness, smoothness and complexity with distinctive spiciness, vanilla sweetness and nutty notes.
SWIG® Executive Hip Flask £69.00 GBP – LEARN MORE
Cheeky Wee Whiskey Mug £9.90 – LEARN MORE
The Weekender Gift Box £52.95 – LEARN MORE
Eat Yourself Towel – LEARN MORE
Redbreast 12 Year Old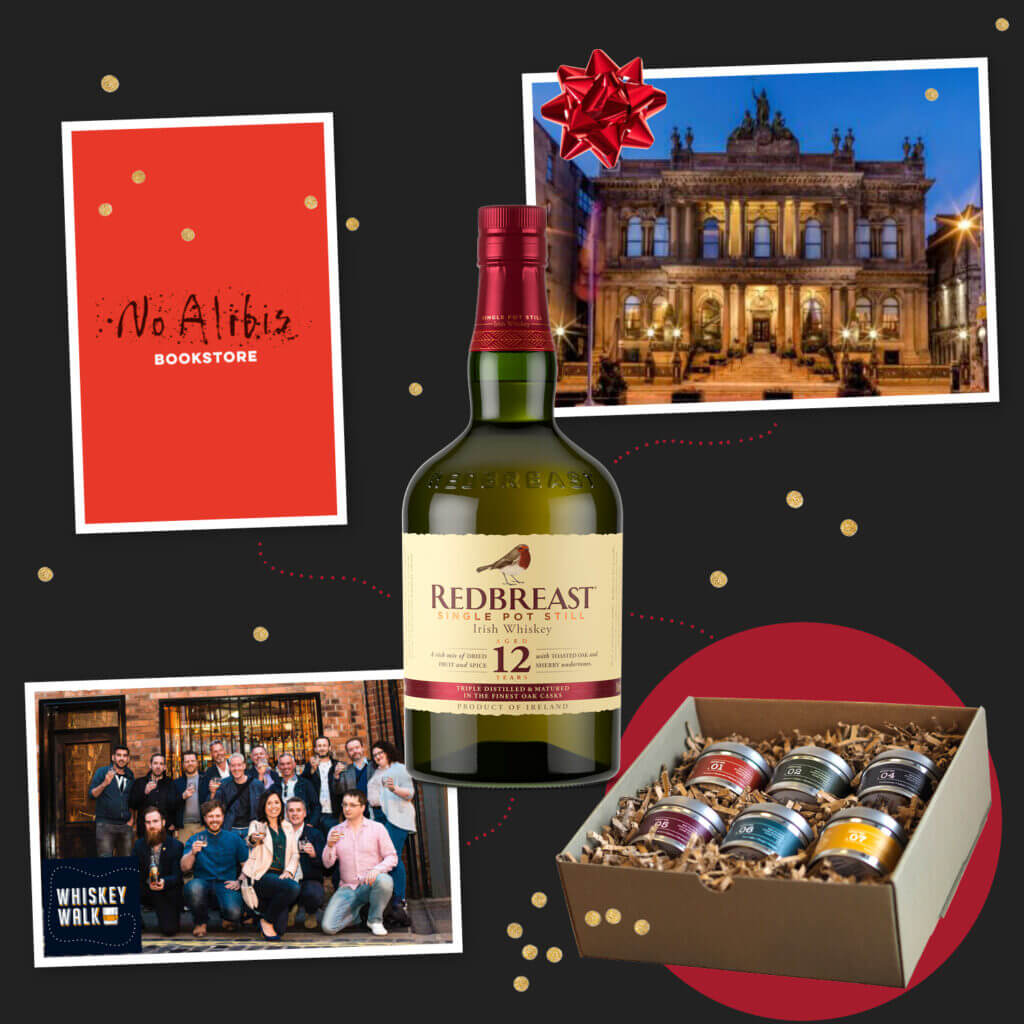 One of the most decorated Irish whiskeys, Redbreast is the largest selling Single Pot Still Irish Whiskey in the world. Regarded as the definitive expression of traditional Single Pot Still whiskey, the genesis of Redbreast dates back to 1903 when John Jameson & Son entered into an agreement with the Gilbeys Wines & Spirits Import Company to supply them with new make spirit from their Bow St. Distillery. The custom of that era was that distillers sold bulk whiskey to 'bonders' who, being in the business of importing fortified wines such as sherry and port, had ample supplies of empty casks in which to mature new make whiskeys under bond.
Discovery Set – 6 Travel Candles 55.00 – LEARN MORE
No Alibis Gift Card £5.00 – £250.00 – LEARN MORE
Merchant Gift Voucher £20 + – LEARN MORE
Belfast Whiskey Walk £65.00 – LEARN MORE
Interested in things like this?
To Join In with Whiskey Club, you can follow us on social media, visit our website, attend our events or subscribe to our free monthly newsletter. All newsletter subscribers will automatically be entered into our draw to win a whiskey gift or experience each month.