A limited-edition single pot still Irish whiskey with Ruby Port, Bourbon and Tawny Port influence is revealed as the sixth iteration in the Redbreast Dream Cask Series.
Redbreast Irish Whiskey, produced by Irish Distillers at its world-renowned Midleton Distillery in Co. Cork, is excited to announce the release of its highly anticipated sixth edition in the Dream Cask series, Redbreast Dream Cask Port to Port Edition.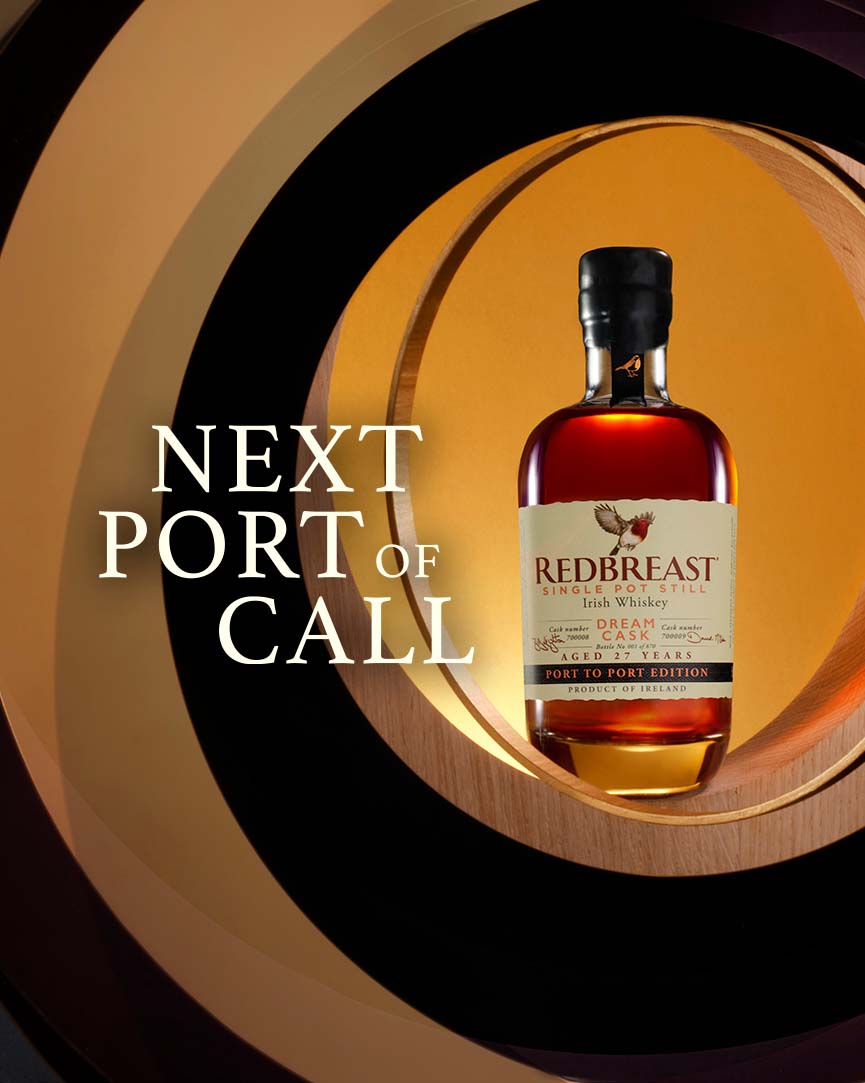 Designed and crafted by Master Blender, Billy Leighton, this limited-edition 27-year-old single pot still Irish whiskey is a true masterpiece, bringing an innovative twist to the Redbreast Dream Cask family. Enlisting the support of Blender, Dave McCabe, the pair knew that only the most exceptional aged whiskeys would be capable of creating the perfect sixth expression in the series to preserve the coveted Redbreast Dream Cask legacy and reward loyal Redbreast advocates.
To create this exquisite whiskey, Leighton and McCabe carefully selected two casks from the Midleton inventory. After starting their life separately in bourbon and ruby port casks and ageing for 27 and 28 years respectively, the two exceptional whiskeys were then married together for a final three-month maturation period in two tawny port casks, creating an extraordinary liquid, worthy of carrying the Redbreast Dream Cask name.
Leighton notes: "The two single pot still whiskeys which had been maturing separately were already an outstanding pairing, but the marrying period in the tawny port casks elevated the expression to new heights. The tawny port influence adds notes of baked goods, toasted nuts, and sweet almond, overall making for a complex, full bodied final liquid."
This unique new release is the first in the series where none of the fortified wine cask influence is derived from a sherry cask. However, the Redbreast DNA still shines through with a strong bourbon influence and the style of ruby port used. Both are then further enhanced by the elegant contribution of the tawny port casks.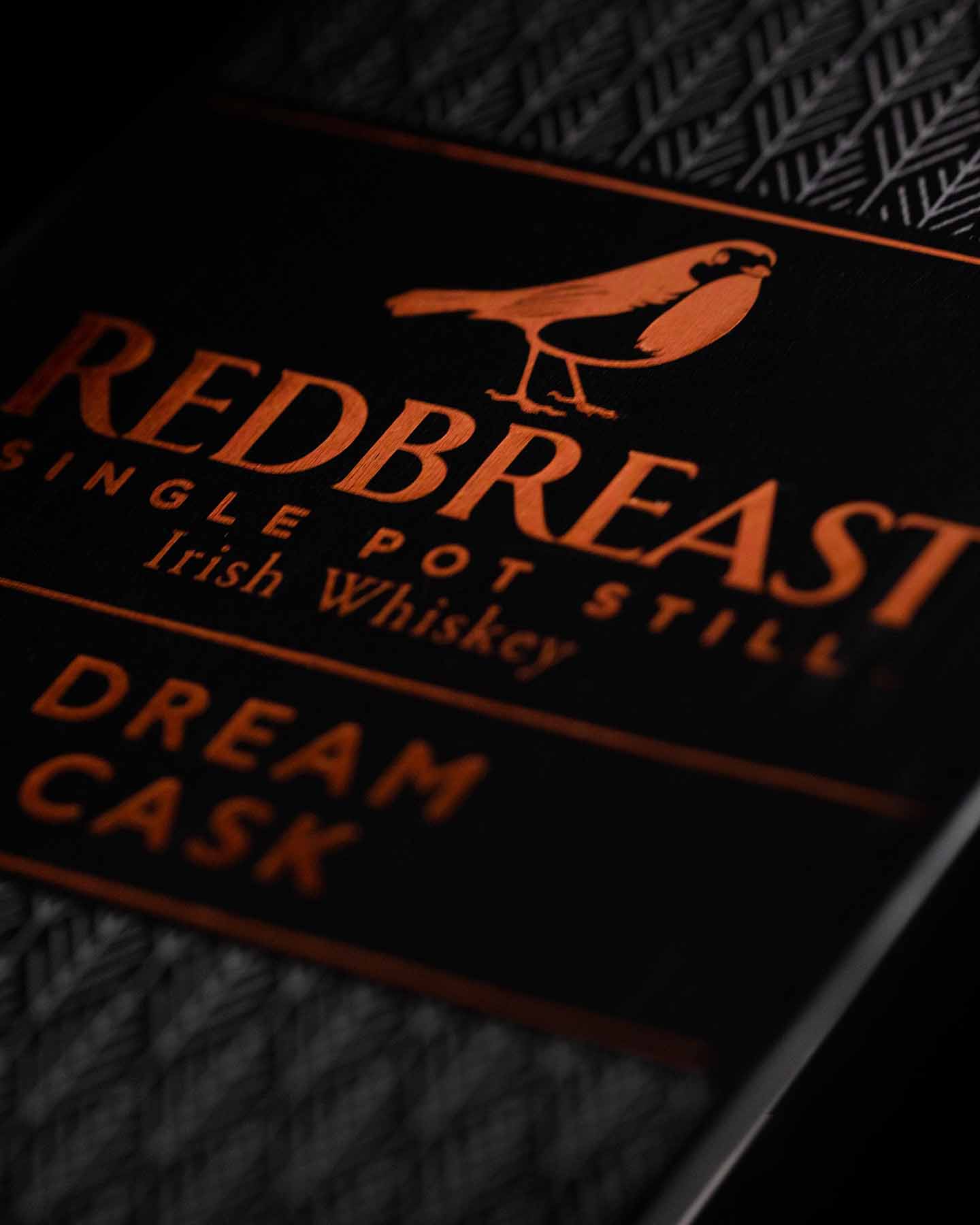 Dave McCabe added: "The traditional Redbreast style is mostly associated with the influence of sherry. Saying that, we took inspiration from the popularity of the port cask inclusion in Redbreast 27 Year Old, and decided to push the boundary a little bit further. By using two types of port casks for this year's Dream Cask, we created a whiskey with a medium spice intensity along with distinctive wine driven characteristics.
We felt a three month finish in the tawny port casks was the optimal time needed, adding new layers of complexity to the whiskey. At the same time, we were conscious of preserving the individual characteristics that these two liquids had gained from their original maturation journeys."
In March 2023, after an extraordinary journey, the final liquid was bottled, marking the sixth iteration of the series. Standing as a testament to Leighton and McCabe's dedicated craftsmanship and vast knowledge, Redbreast Dream Cask Port to Port Edition is a captivating, full-bodied Irish whiskey, that provides a complete sensory experience with a complex nose, taste, and finish that any whiskey lover would be thrilled to experience.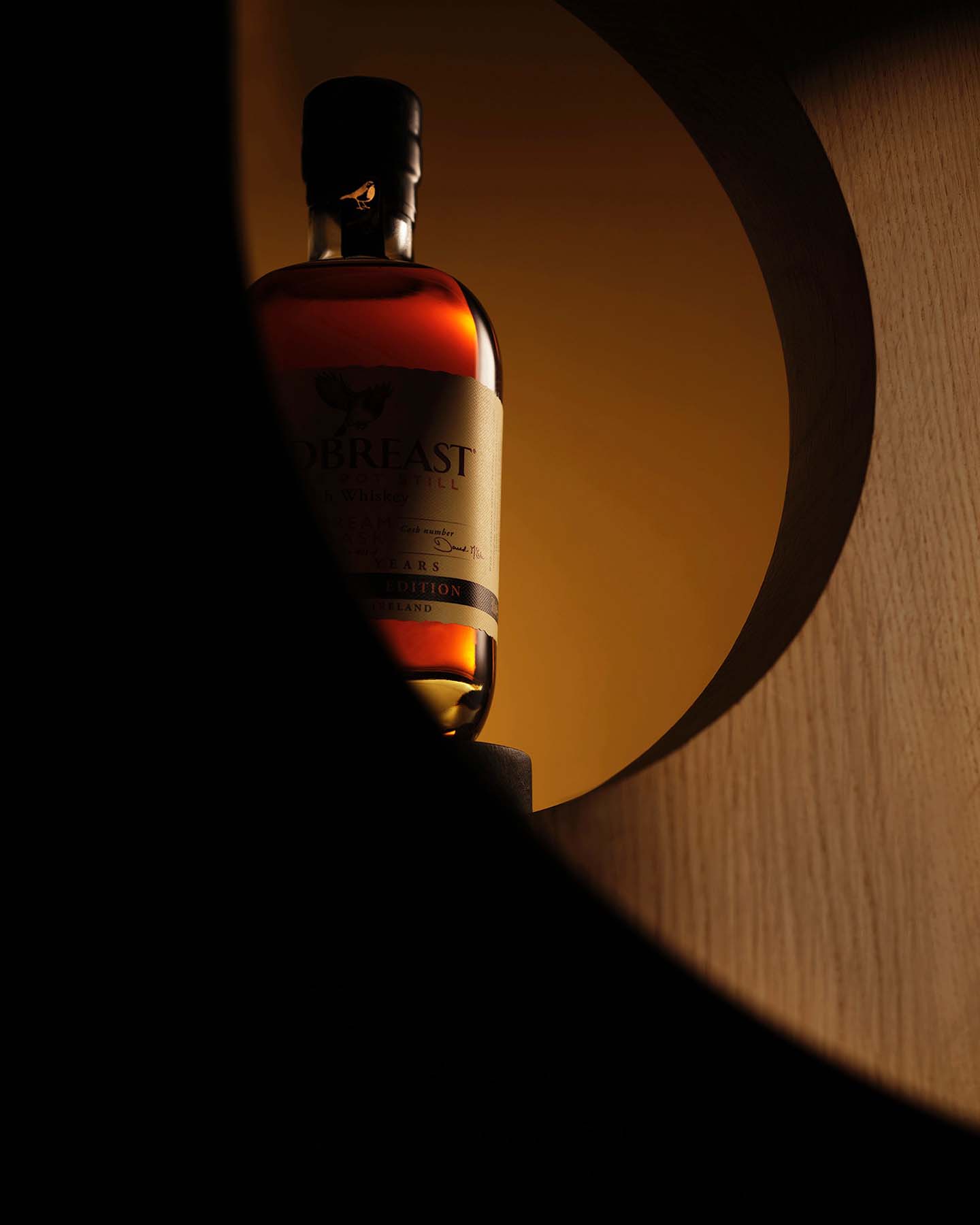 Available through an online ballot hosted on Redbreast's online members' club The Birdhouse opening on May 22nd at a RRP of €580. A ballot will also be held at Whiskey Live Dublin, where one person per session will have the opportunity to purchase a bottle of Redbreast Dream Cask Port to Port Edition, along with an overnight stay in Castlemartyr Resort for two, transfers to and from Midleton Distillery and a behind the scenes experience at Midleton Distillery with the Redbreast blenders.
Bottled at 56.3% ABV, the casks yielded 780 of the 500ml bottles, each presented in keepsake book, made from recyclable cardboard, detailing the latest instalment in the Dream Cask journey.
Tasting Notes
Nose: An intense burst of flavour with cassis, stone fruits, and citrus peel to the fore while notes of dried figs and dates along with sweet black cherry slowly tip toe into the medley of flavours. The heavy and medium pot still whiskeys add vibrant and robust aromas of white pepper and clove spice while herbal notes of lemon verbena and thyme weave amongst the nutty praline and baked confectionary that the port seasoning brings to this exquisite whiskey.
Taste: Luscious and textured with medium spice intensity and a balanced oak tannin contribution. Toasted almonds and cacao nibs with a mild earthy character are complimented by the dried fruits and red berry compote. The pot still spices build adding a mild heat of chilli flakes while the influences drawn from the ruby and tawny port continue to provide and abundance of flavour, working in tandem with the toasted European oak.
Finish: Rich and lasting, with the pot still spices the first to slowly fade allowing the wine seasoned oak and fruits to have the final say.
Interested in things like this?
To Join In with Whiskey Club, you can follow us on social media, visit our website, attend our events or subscribe to our free monthly newsletter. All newsletter subscribers will automatically be entered into our draw to win a whiskey gift or experience each month.