whiskey from the redbreast family and beautiful food paired by The Galgorm resort.
hosted by Prestige Irish Whiskey Developer, Joe Magowan.
Guests had the opportunity to try different Redbreast Irish Whiskeys and enjoy food specifically chosen to complement each of the whiskeys. The ticket-only event offered an opportunity for our fellow whiskey lovers to come together and enjoy great drinks, delicious food and fantastic company.
STarter
Citrus Cured Salmon, Ras el Hanout with Apricot and Almond Salad.
Redbreast 12 Year Old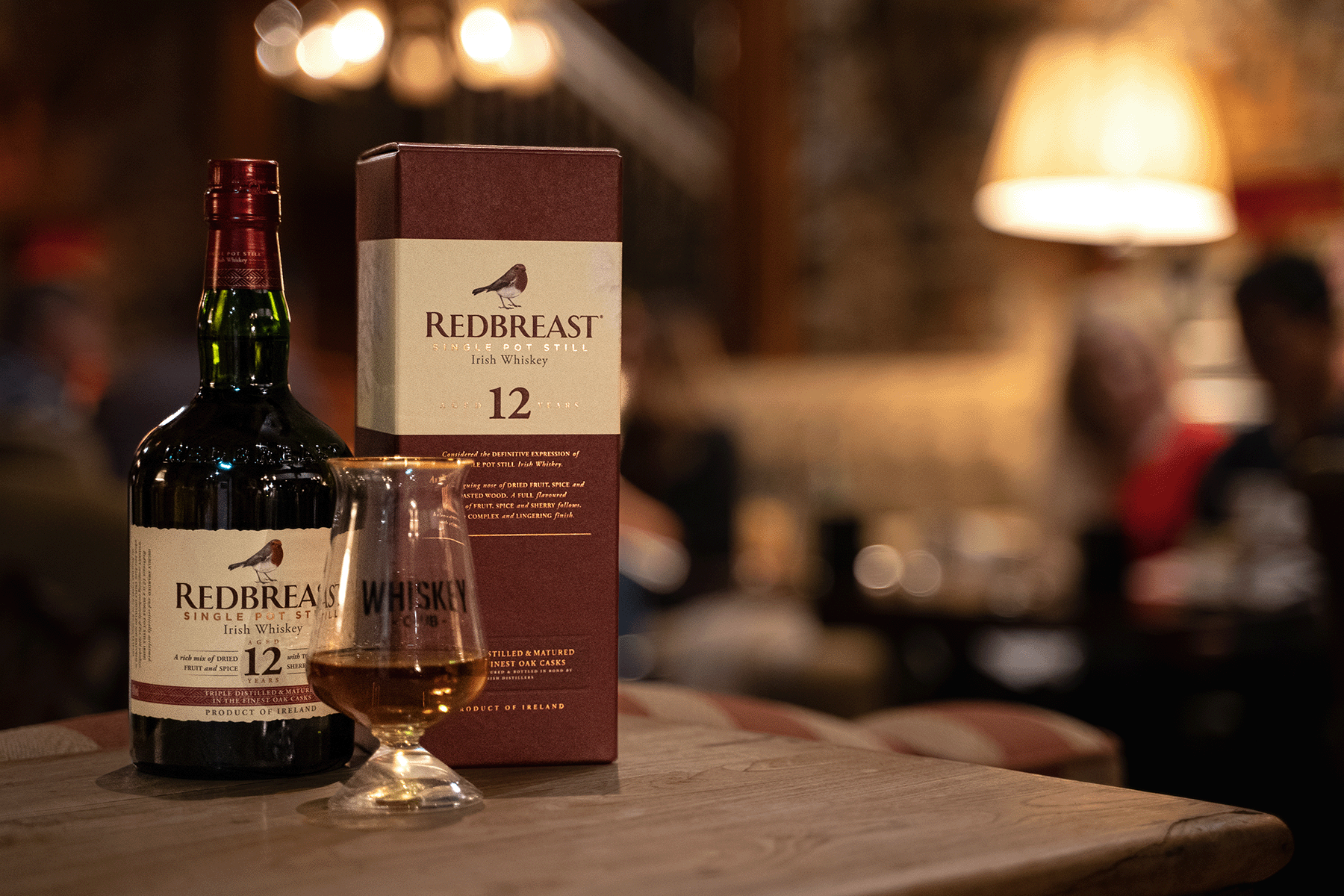 NOSE: A complex spicy and fruity aroma with toasted wood notes evident.
TASTE: Full flavoured and complex; a harmonious balance of spicy, creamy, fruity, sherry and toasted notes. The Christmas cake of Irish whiskey.
FINISH: Satisfyingly long, the complex flavours linger on the palate.
Main Course
Baked Ham Knuckle, Black Pudding Fritter and Potato Mac & Cheese.
Redbreast 15 Year Old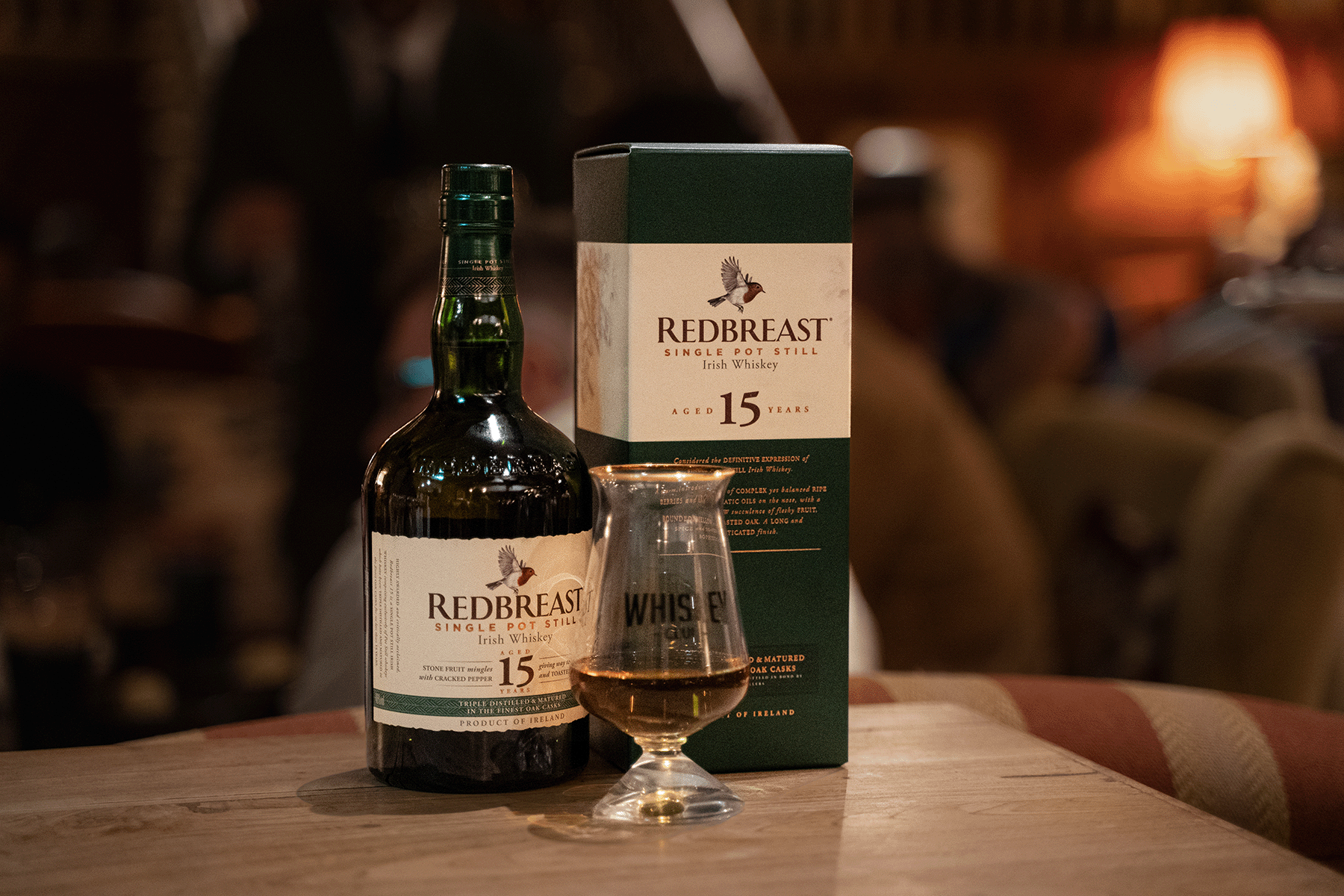 NOSE: Full and rich with a complex yet balanced mix of berry fruits and aromatic oils.
TASTE: Fully round and mellow with the succulence of fleshy fruit combined with spices and toasted wood.
FINISH: Long and sophisticated.
Dessert
Pineapple Tarte Tatin, Pink Peppercorns and Vanilla Ice Cream
Redbreast 21 Year old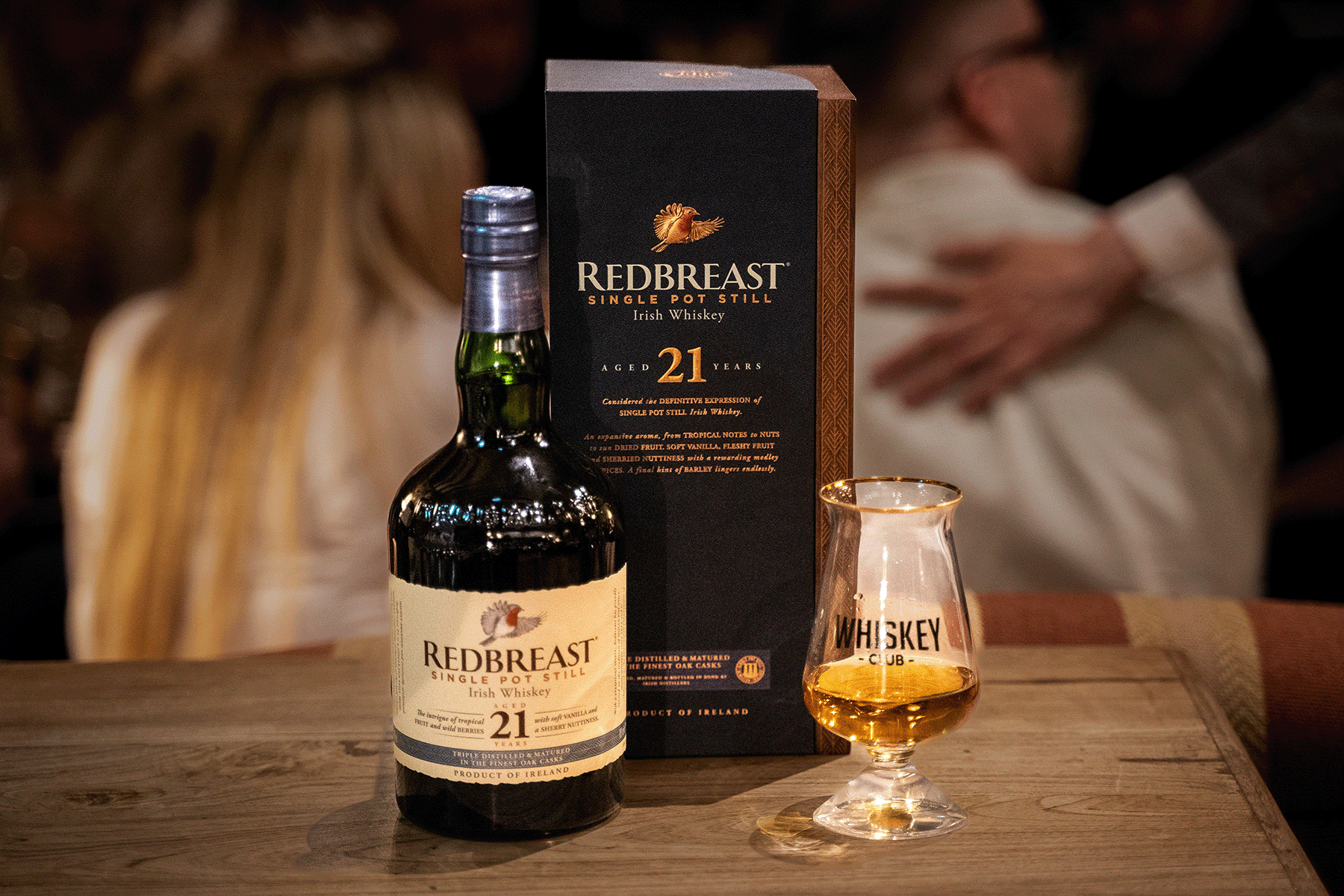 NOSE: Remarkable aroma spanning fresh tropical fruit, nuts and rich dried fruit.
TASTE: Soft vanilla, toasted oak, sherry nuttiness with a dusting of pot still spices, lucious fleshy fruit notes complete with creamy mouthfeel.
FINISH: Lingers, seemingly forever, to oak and pot still spices and then, the final from barley – where it all began.
Interested in things like this?
To Join In with Whiskey Club, you can follow us on social media, visit our website, attend our events or subscribe to our free monthly newsletter. All newsletter subscribers will automatically be entered into our draw to win a whiskey gift or experience each month.