Just a few weeks ago we took part in Belfast Whiskey Week 2021.
Belfast Whiskey Week is a community led festival driven by passionate whiskey enthusiasts, celebrating the growing whiskey scene in Ireland and abroad. This is the third year of the festival, and the third year Dillon Bass has taken part.
This year the festival was bigger than ever, with over 96 tastings in total. Guests were able to purchase tickets to whichever tastings they wanted and were then sent a 'tasting pack' containing their whiskeys and depending on the tasting, often some extra goodies as well. Festival passes were also available, offering a chance to take part in a selection of different tastings, or in one case the entire festival. Due to Covid restrictions, most of the festival would be streamed online, and while it's great doing things in person, this allowed guests from all over the world to take part in the festival. A ticket for any tasting allowed access to the whole festivals line-up of music, stand-up comedy, and other streamed entertainment.
Jameson Irish Whiskey Tasting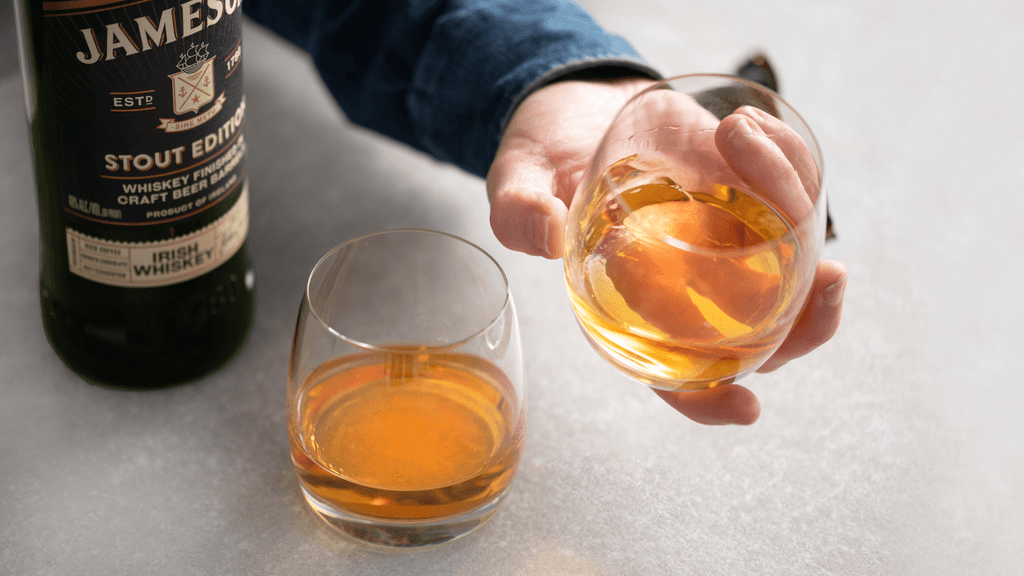 We were delighted to be involved with the festival again and hosted 6 tastings. We kicked things off with our Jameson tasting. Starting with Jameson original followed by Jameson Stout Edition.
We then moved on to two special editions: Jameson Crested Devils Ladder and Jameson Crested Devil's Cut. These whiskeys are collaborations with Eight Degrees Brewery. The first is finished for around 6 months in Devil's Ladder Belgian Tripel barrels and the second is finished for around 6 months in Black Ball Metric Stout barrels.
To finish up this tasting we tasted an old classic, Jameson Gold Reserve and then finished up with the oldest permanent expression in the Jameson family, Jameson 18 Year Old.
Mezcal and Tequila Tasting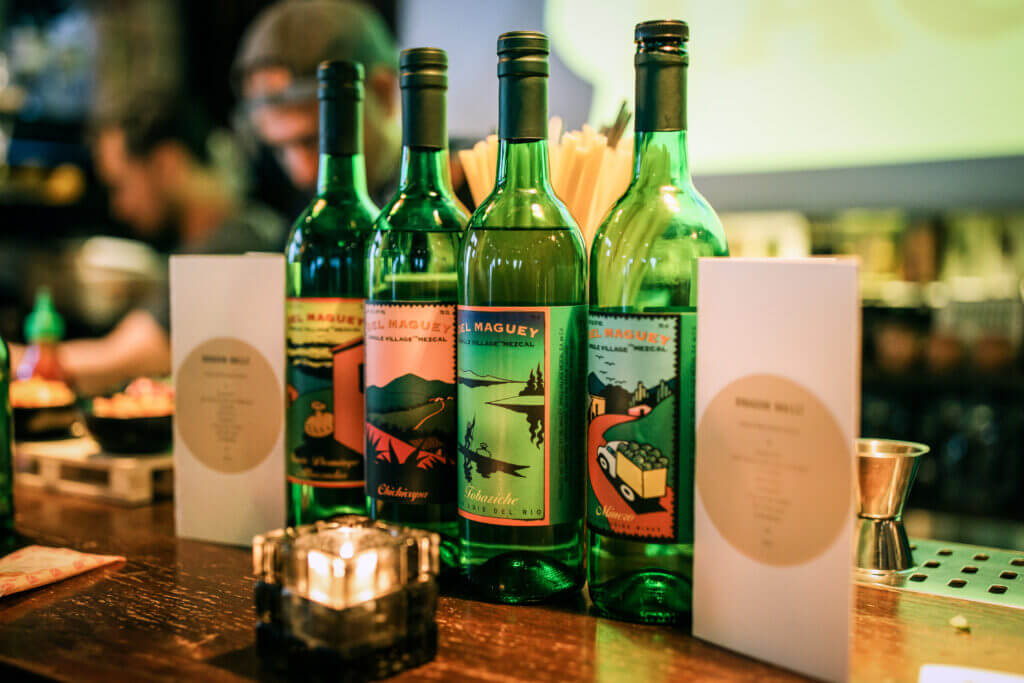 We then took a bit of a departure from Irish Whiskey and moved on to our Tequila and Mezcal tasting. We started with Altos Plata, an unaged 100% reposado Tequila from Altos Olmeca Distillery.
We then contrasted this unaged Tequila with Altos Olmeca Añejo, which has been aged for 18 months in American ex-bourbon barrels. Moving into our mezcals, we tasted 3 liquids from Del Maguey: Del Maguey Vida, Del Maguey Chicicapa and finally Del Maguey Tobala. Each mezcal brought a different character to the table. The Vida was sweet with a gentle smokiness, then Chicicapa was rich and floral and the Tobala was big, earthy, and rich in smoke character.
Redbreast Irish Whiskey Tasting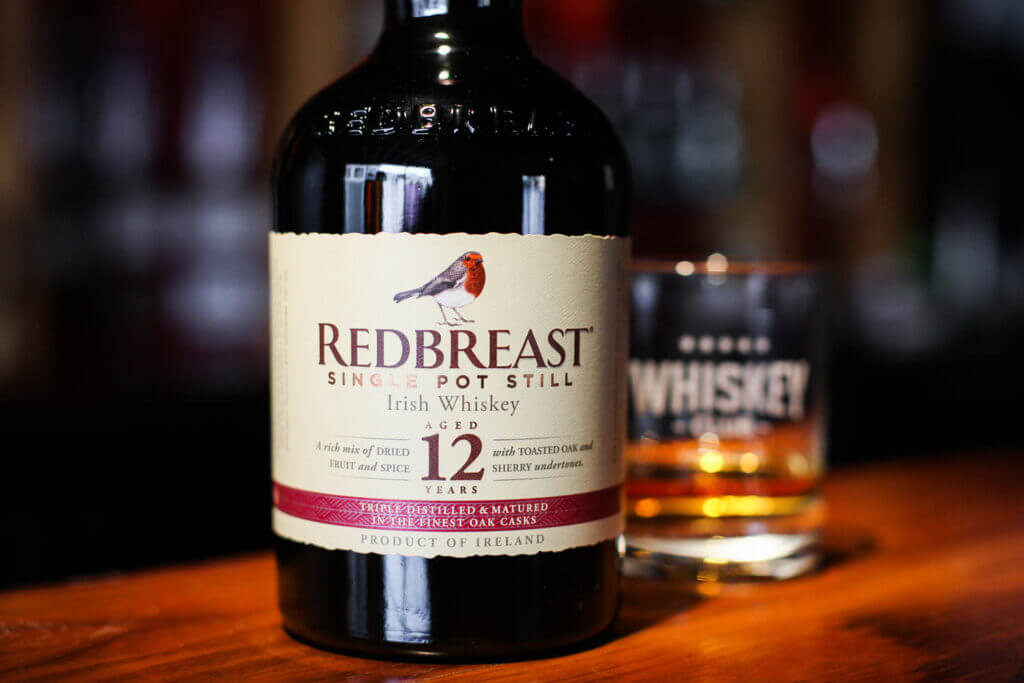 Moving back into the world of whiskey we hosted a tasting of an Irish classic, Redbreast. Of course, we kicked things off with one of the worlds best known and most beloved pot still whiskeys, Redbreast 12 Year Old. We then moved to Redbreast Lustau, a 9–11-year-old pot still whiskey finished for roughly a year in hand selected Oloroso Sherry casks from Bodegas Lustau. Redbreast 15 was next, an often-overlooked member of the family which has developed something of a cult following. What followed next was one of my all-time favourites, Redbreast 21 Year Old. For a long time, this was the oldest permanent expression in the Redbreast family.
We then tasted Redbreast 10 Year Old. This special edition release is composed of three exceptional distillates, spanning 10 to 15 years in age, matured in both American oak ex-bourbon barrels and Oloroso sherry seasoned butts from Spain. A truly special offering, the inclusion of a rare, more traditional style of single pot still distillate which is usually reserved for older age-statement whiskeys in the Redbreast range pays tribute to the historic expression last produced in the 1970s.
To finish up we tasted the oldest permanent expression in the Redbreast family, Redbreast 27-Year-Old. This whiskey is comprised exclusively of Pot Still whiskeys which have been triple distilled, matured in the finest bourbon, sherry, and ruby port casks for no less than 27 years, and left untouched.
–
That concluded our first whiskey packed day of Belfast Whiskey Week 2021.
Interested in things like this?
To Join In with Whiskey Club, you can follow us on social media, visit our website, attend our events or subscribe to our free monthly newsletter. All newsletter subscribers will automatically be entered into our draw to win a whiskey gift or experience each month.