REDBREAST IRISH WHISKEY UNVEILS FESTIVE FOREST GREEN BIRD FEEDER EDITION OF ITS BELOVED REDBREAST 12 YEAR OLD.
Returning for its fourth year, the Irish whiskey's popular bird feeder edition launches just in time for Christmas, with donations supporting charity partner BirdLife International.
Redbreast Irish Whiskey, the world's most awarded single pot still Irish whiskey, unveils its highly anticipated fourth edition 12-year-old bird feeder bottle. Dressed in forest green to embrace the festive season and with an unwavering commitment to nurturing a positive future for all birds, Redbreast continues its legacy of crafting exceptional whiskey while championing bird conservation around the globe.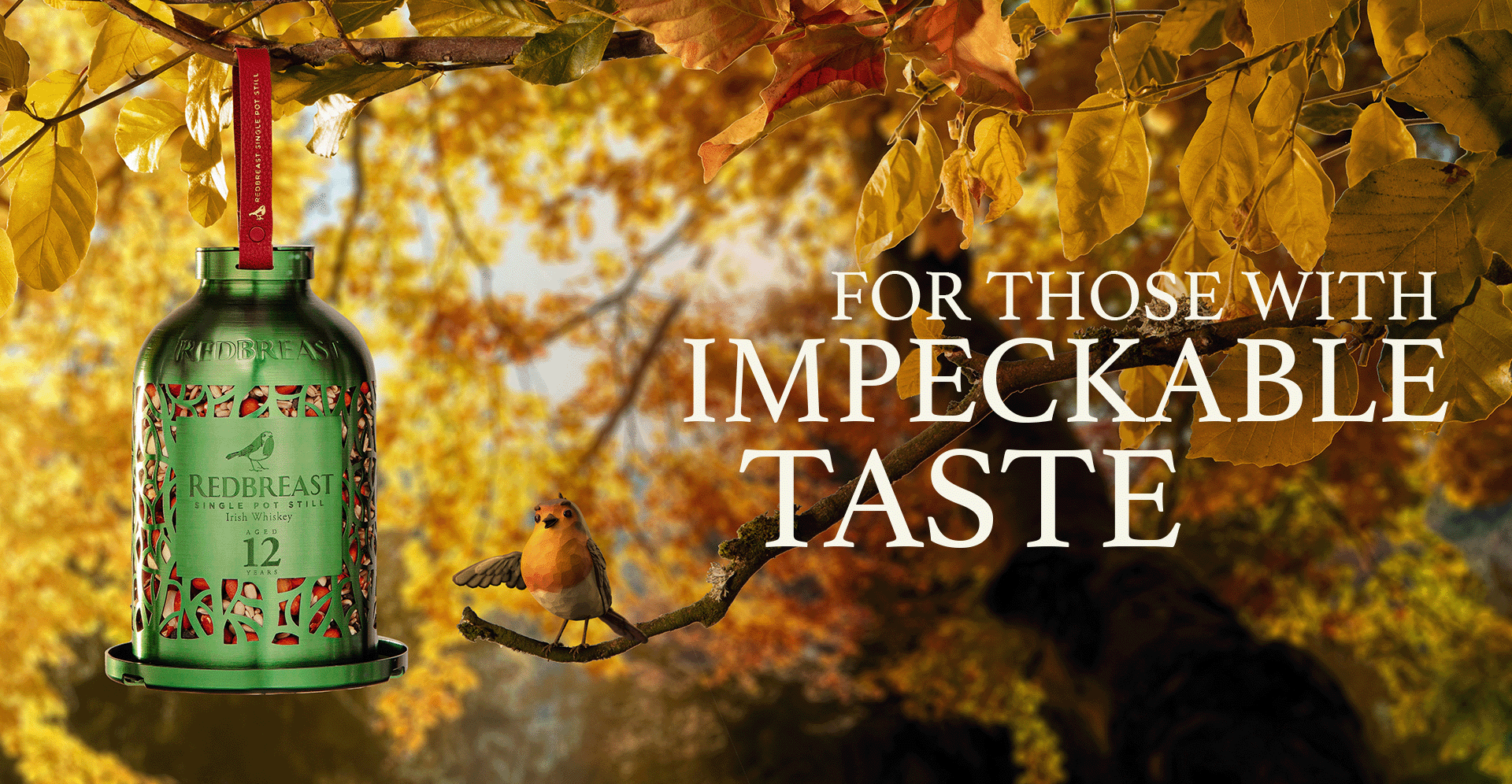 This year's special edition bottle features an intricately designed green casing that transforms into a bird feeder. While the iconic 12-year-old whiskey dons an alluring forest green robe, reminiscent of the lush habitats that birds call home, it's more than a bottle; it's a beacon of hope for our avian companions and signifies a brighter outlook for all birds.
Hoping to match last year's success, which saw Redbreast raise €70,000 for bird conservation in partnership with BirdLife International, the proceeds generated from the sale of this bottle will continue to actively support the shared mission of the brand and charity: creating a positive future for all birds . One of the best indicator species for the health of the planet, sadly, a decline in bird population is now a more pressing concern than ever with almost half of all bird species experiencing declines, and one in eight teetering on the brink of extinction. These alarming findings underscore the critical importance of continuous support for bird conservation initiatives.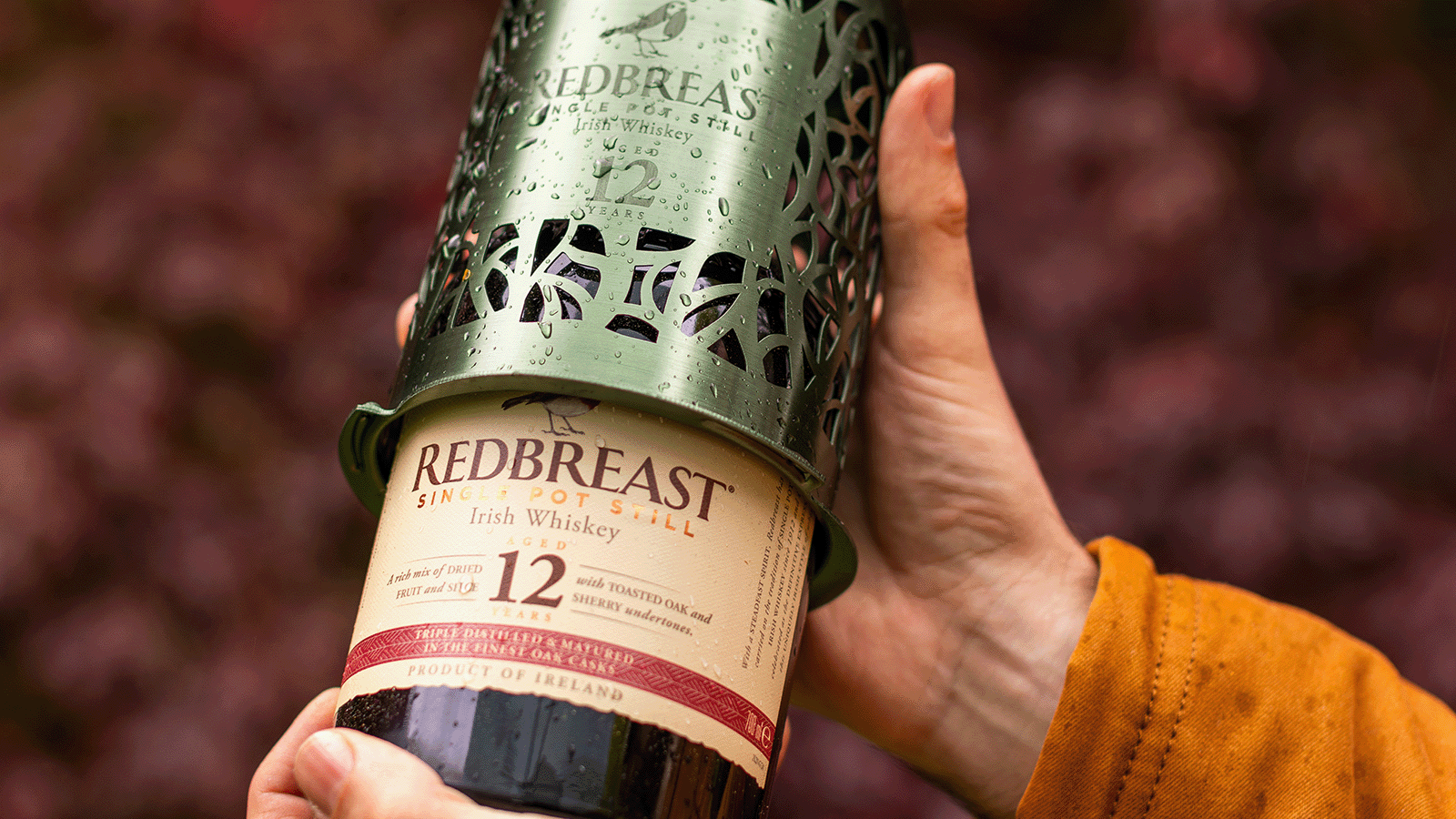 Patricia Zurita, CEO of BirdLife International, stated: "We are thrilled to join hands once again, united in our mission to safeguard the well-being of birds for generations to come. The limited-edition Redbreast bird feeder bottle serves as a symbol of not only our shared commitment but also our heartfelt support for our feathered friends. With each bottle, we take another step towards a brighter future for these magnificent creatures, ensuring they continue to grace our skies and enrich our lives."
Billy Leighton, Master Blender at Irish Distillers, commented: "Collaborating with BirdLife International continues to be a genuine pleasure for all of us at Redbreast Irish Whiskey.
"As we embark on the next chapter, we're thrilled to introduce another edition of our beloved bird feeder bottle, this time adorned in a captivating forest green. We are confident that it will capture the hearts of both whiskey connoisseurs and bird enthusiasts alike, blending the delight of our cherished spirit with a profound dedication to the natural world.
"These bird feeder bottles are about more than just whiskey. They play an essential role in providing vital protection and nourishment to birds, ensuring their well-being, particularly during the colder months. It's through these feeders, in addition to other efforts such as the support of low impact farming , the provision of nest boxes and the creation of bird habitats at our whiskey production sites , that we can make a positive impact on our environment and the creatures we share it with."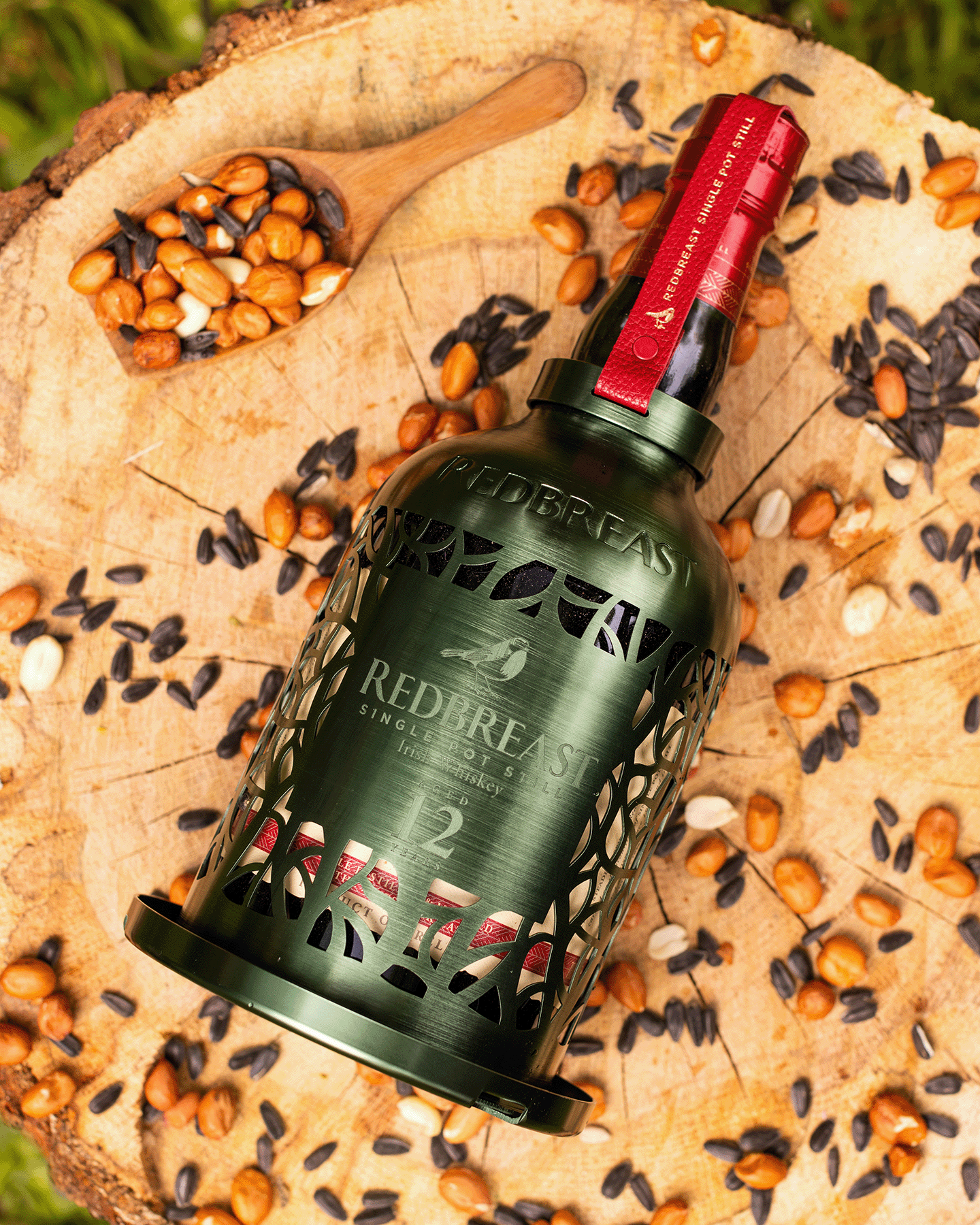 Redbreast 12-Year-Old, matured in a combination of bourbon and sherry casks, is the ultimate gift for those who appreciate Irish whiskey and a timeless choice for Christmas food pairings. The limited edition bird feeder bottle will be available via MidletonDistilleryCollection.com from 1 November and on select store shelves in USA, Ireland, Northern Ireland, Slovakia, Canada, China, Germany, Global Travel Retail, Hong Kong, Ireland, Northern Ireland, Slovakia and the USA.
To discover more about the bird feeder edition and Redbreast Irish Whiskey's partnership with BirdLife International, please visit www.redbreastwhiskey.com or www.birdlife.org.
Interested in things like this?
To Join In with Whiskey Club, you can follow us on social media, visit our website, attend our events or subscribe to our free monthly newsletter. All newsletter subscribers will automatically be entered into our draw to win a whiskey gift or experience each month.